"Black Mirror Type Stuff": Lakers' Center Talks About Playing Without Fans in Orlando Bubble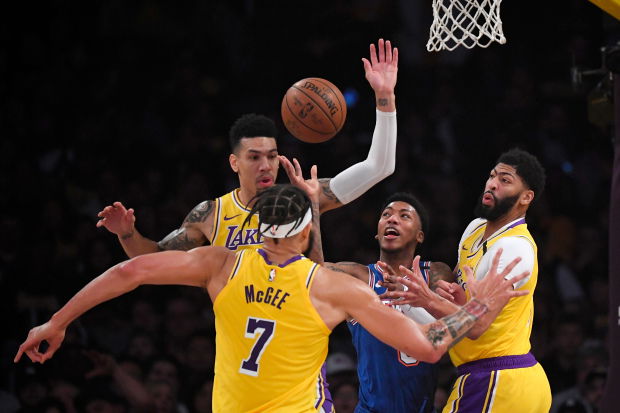 The season restart has been tough on the players so far considering some are becoming fathers and the others are missing out on their family support. Moreover, the empty stands have churned out certain enthusiasm and motivation from the court.  Well, Lakers All-star JaVale McGee calls the concept of the virtual fan board as, 'black mirror type stuff'.
"It's necessary", Lakers starter talks about playing away from home
NBA had introduced the virtual fans for the viewers, which gave an opportunity to be virtually visible in the stands, on screen, with Microsoft Teams. It is definitely not as wholesome as the cheering fans out there in the usual time, but the concept tries to fill the gap.
For players as well, it becomes difficult to be that pumped up in a match without any support and yelling there. A lot of players have talked about how their mental space has been inside the bubble. JaVale McGee was also asked about the same in a recent interview about if the monotony 'adds up' there in that environment.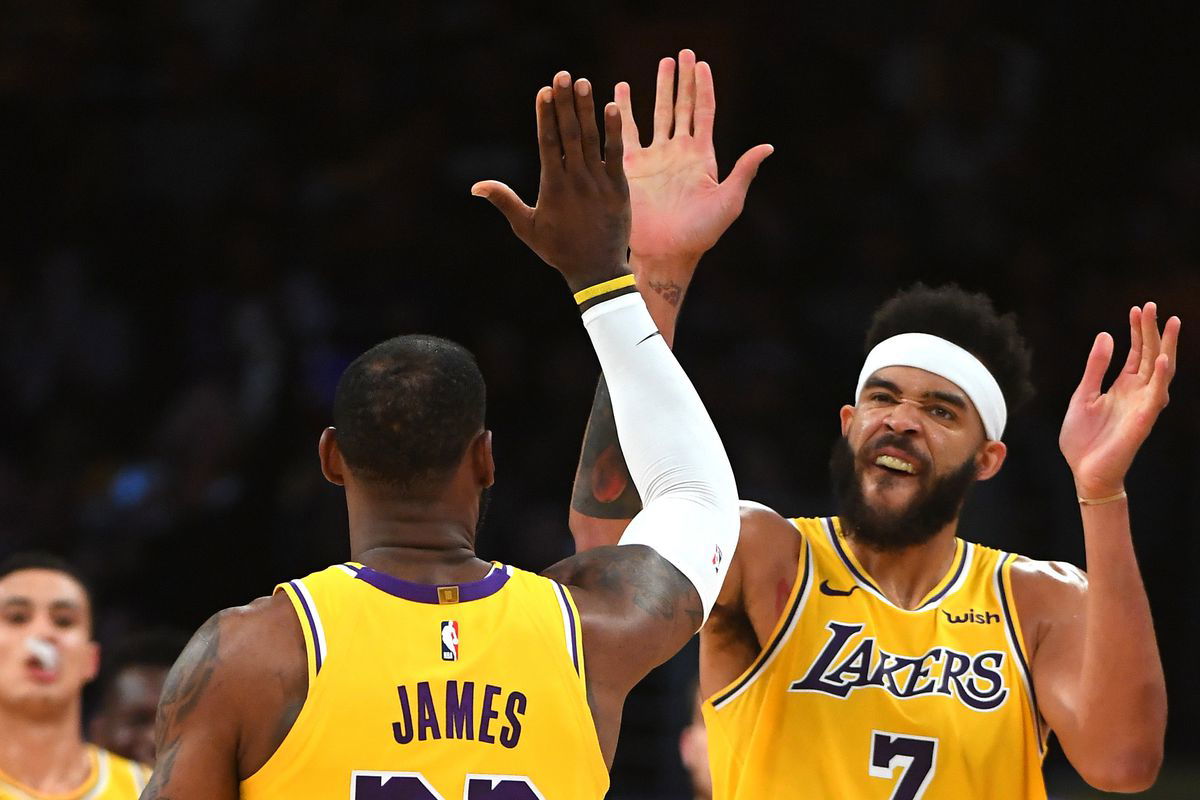 "It definitely adds up over time. You get a little cabin fever. I feel like, just being in the same place, doing the same things every day with no variation. But, it's necessary for the goal at hand which is to win the NBA championship. We all knew [what] we were getting ourselves into." McGee told the reporters.
Family members of JaVale McGee watched the game against Clippers as virtual fans
Speaking of the virtual fans, McGee also had his mother, sister, and few other family members on the virtual board for the Clippers game. He admits that the experience obviously hasn't been the same but it's 'cool'.
"It's not horrible. Of course, we'd rather be playing our games in front of our fans and our crowd and in our own homes but this is what it is right now…It's cool (having the family on the virtual board). It's not like you can talk to them or turn around and say something. So it's not as immersive as I wish it could be but it's still some black mirror type stuff."
LeBron James and Co. are having a terrible come back to the season despite securing the first seed. They have had poor performances and losses with a great margin. The uncertainty of them surviving the playoffs is increasing match-by-match.
Their next fixture is against Denver Nuggets on Monday night, 11th August.
Source: