"The Script is Not There": Former Lakers GM Reveals Major Issues With a Possible Kobe Bryant Documentary
Published 05/20/2020, 2:29 AM EDT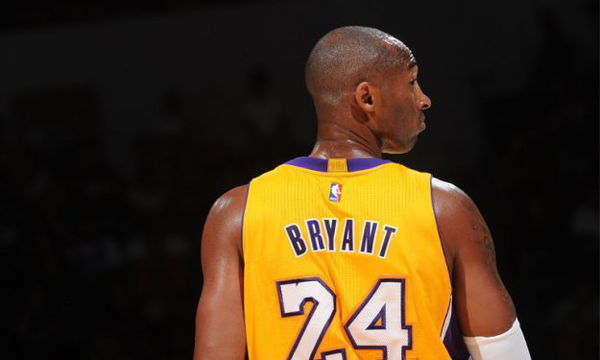 ---
---
Michael Jordan had his powerful 'Last Dance' with his sixth NBA title back in 1998. The impactful docuseries has now come to an end. And viewers are now wondering why nothing's been planned on Kobe Bryant?
ADVERTISEMENT
Article continues below this ad
Well, former Lakers manager believes that the script is not there to create Kobe's fairy tale ending to his Last Dance. But why is it so? Kobe Bryant has been one of the greatest NBA players of all time.
By the time the Lakers star came towards the end of his career, his performances were overpowered by injuries. He didn't win a championship either to end it in the best possible manner. That's not a heroic conclusion to his dreamy NBA career.
ADVERTISEMENT
Article continues below this ad
Kobe Bryant faced a tough time with the injuries in his last season
Mitch Kupchak, the Lakers' general manager from 1994 to 2017, told 'The Athletic' the tough time Kobe faced in his final season.
"It was a tough year. It's not the script you want to write. The script is you win a championship and you retire. That's the script. Not playing with a bunch of young kids, winning 17 games, being hurt the whole time, not being able to practice. That's not the script."
The Lakers ended the 2016 season on a disappointing note with the worst record in their franchise history. Kobe was struggling with injuries in his final chapter but managed to record 17.6 points per game.
He played his last game against Philadelphia 76ers and lost 103-91. The legend retired after that and ever since he remains enlisted under the list of NBA's best.
Even though his tale didn't end on the same wavelength as Jordan's terrific career, Kobe gave the audience a lot of moments to cherish. The Black Mamba recently died in a mind-boggling helicopter crash along with his daughter Gianna.
The world is still getting over the loss of such an incredible athlete. Well, it seems like the endings were never Kobe's area of excellence.
Bryant won five championships and became an 18-time NBA All-star. His accolades are beyond measure and his legacy will be carried ahead for a long time.
ADVERTISEMENT
Article continues below this ad
ADVERTISEMENT
Article continues below this ad