THROWBACK: Shaquille O'Neal and Isiah Thomas Go Crazy Thanks to Vince Carter
Published 07/06/2020, 12:04 PM EDT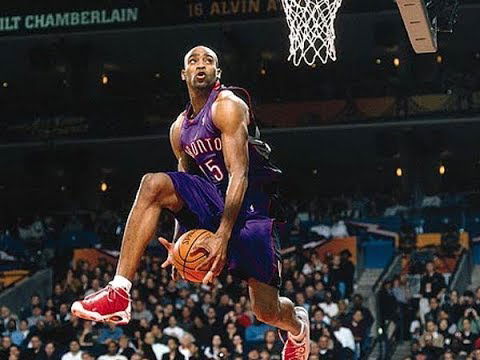 ---
---
If we rewind 20 years, the year 2000 saw the most electrifying NBA Slam Dunk Contest ever, featuring Vince Carter. Far before earning the name 'Air Canada', this contest stunned each and every person who has ever watched it.
ADVERTISEMENT
Article continues below this ad
Slam Dunk contest was no more catering to the interest of the audience in 1998 so the league scrapped it out of the NBA Weekends. The next year was the famous 'lockout season' so eventually it again didn't happen.
Then came Vince Carter, just two years into the league and he had his moment to cherish. Vince was playing for the Toronto raptors back then. In the 2000 Slam Dunk Contest, his competitors were Raptors teammate Tracy McGrady and Steve Francis from Houston Rockets.
ADVERTISEMENT
Article continues below this ad
Vince Carter impressed each one watching him in the stands
Carter's opening dunk was a 360° windmill. The audience, judges, and all the players on the bench couldn't believe what their eyes just witnessed. Lakers legend Shaquille O'Neal was awestruck and his mouth was left open in amazement.
The next was a between the legs dunk and now Bad Boys Pistons' Isiah Thomas found it unbelievable. And the last one was the popularly known 'honey dip' shot. The crowd in the stands went bonkers by the sheer class of Carter's dunking ability.
He was clearly declared the NBA Slam Dunk Contest Champion for 2000.
It was years later that Vince came to be known as 'Vinsanity' and other interesting names for being one of the best dunkers ever seen.
Even today players are trying to match that level of dunking in contests. It still stands as one of the ultimate ones. And over the years Vince gained a reputation for his athleticism.
The last team Carter played for was Atlanta Hawks and a few weeks back go retired from professional basketball. He had a pretty long career of 22 seasons, the only player in NBA history. From Toronto Raptors, New Jersey Nets to Dallas Mavericks, he has played for a number of franchises.
But we are yet to see a better dunking contest than his in 2000.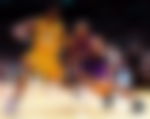 ADVERTISEMENT
Article continues below this ad
ADVERTISEMENT
Article continues below this ad