Throwback: When Former NBA Champion Headbutted A Furious Dwight Howard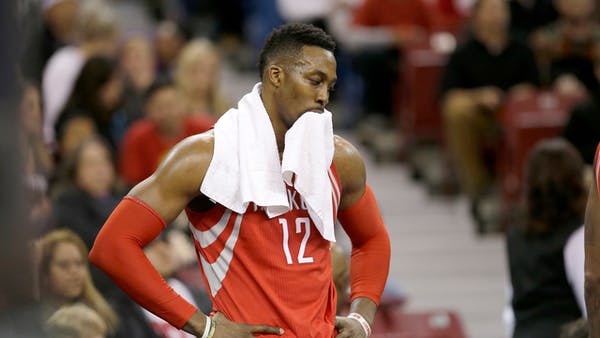 On court banters between players are common phenomena in the NBA. One such instance between Dwight Howard and Kevin Garnett did turn intense five years ago. Post the physical fight, it led to huge consequences on the players involved.
It was Houston Rockets vs Brooklyn Nets at Barclays Center. Just 7:53 minutes were left for the first quarter to end and there the two big players began a serious feud that lasted for a couple of minutes. Near the basket, there were little shoves here and there.
In anger, Nets forward Kevin Garnett threw the ball at Howard and head-butted him in the jaw the next second. That was the ignition point of the entire feud that got heated up after that. Moreover, in retaliation to that move, Dwight Howard wasn't going to let it go either. He tried pushing back at Garnett near the neck region but failed to do as planned.
Dwight Howard said that the fight didn't matter to him after winning the match against Garnett
So, by that time, other players and officials intervened in the matter to cool things down. But eventually, Garnett got ejected from the game for getting into a major scuffle. The physical beef led to a verbal one in no time. Well, Brooklyn Nets lost their sixth straight game of that season against Houston Rockets at 113-99.
Definitely, there were consequences to the same. So, Garnett was suspended for the next game, and Rockets center was fined $15000 for their altercation in the middle of the game.
Also, post the match, Dwight made a statement saying, "We won the game, that's all the matters." After this particular match, Kevin Garnett attracted heavy criticism for not giving respect to his opponent. It wasn't the first time he was involved in an on-court beef with a player. To date, he is enlisted as a trash-talker in the NBA for multiple reasons.
Dwight had a hard time that season dealing with injuries and resting on the bench. Moreover, his team made it to the Western Conference Finals but were busted out by the Golden State Warriors 4-1.
Read More: Revisiting the magical night that gave Houston Rockets their 1994 championship