"Us Three F**king Changed the Game of Basketball Forever": Draymond Green Lauds His Golden State Warriors Teammates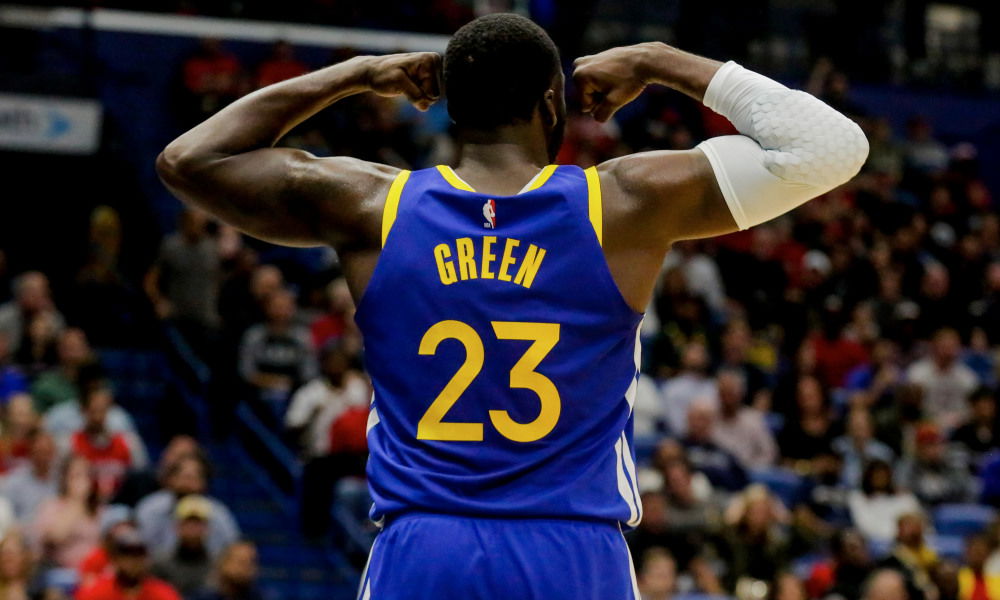 Golden State Warriors have shown its eminence in the NBA time and again. And why not? It's a star-studded team with brilliance overloaded. Draymond Green is just one of those who pulled the team to that pedestal. The 3-time NBA champion reflects back on his years in the NBA on 'All the Smoke' show with 'SHOWTIME Basketball'.
Draymond Green has abundance of achievements to his name by now. He is a 3-time NBA All-star and played a key role in the three massive championships of the Warriors. But what sets him apart is his defensive caliber. He won the 'NBA Defensive Player of the Year Award' in 2017 becoming the first to do so in the history of the franchise.
It is immense that the 30-year old has achieved, but his name doesn't come alone in such discussions. It's always alongside Stephen Curry and Klay Thompson. The trio has won accolades and made a name for the franchise in the last few years. From being drafted by the Warriors in 2012 to becoming the 'Bad Boy' of the league, it's been a real journey for Draymond Green.
Draymond Green says he changed the game of basketball with Steph and Klay
Warriors power forward recently spoke about his time in the NBA until now on 'SHOWTIME Basketball'. He felt it when he said, "I couldn't have dreamt this in my wildest dreams," he continued, "Making it to the NBA was just like a far-fetched dream." 
Draymond believes that 'changing the game' was the highlight of his career to date. It's also his equation with Steph and Klay that made it possible. "Honestly, in my opinion, I think I changed the game of basketball with the help of Steph Curry. I think Steph Curry changed the game of basketball with the help of me. I think it was a match made in heaven," Draymond told Matt, "And then all of a sudden, Klay Thompson coming in. Becoming the top two shooters in the world. And us three f**k**g changed the game of basketball forever."
Well, yes enormous has been done on the court by the trio and they have thrashed opponents with their skill-set. Moreover, two incredible shooters with Green, one of the best defenders made them bizarre in this decade of the NBA!