"We Got a Chance": Golden State Warriors Owner Explains Why Kevin Durant Moving Out Was a Good Thing
Published 04/12/2020, 8:15 AM EDT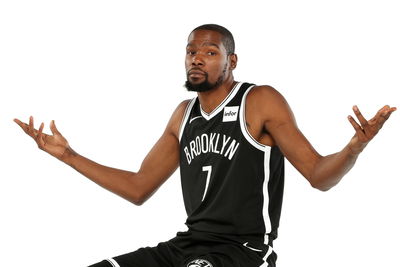 ---
---
When Kevin Durant joined Brooklyn Nets in last year's trading season, GSW fans were taken aback. He was a key player with the Warriors, and achieved some exponential moments. Until the abrupt stop to this season, Kevin's departure from Warriors was highly talked about. But recently, Warriors owner, Joe Lacob, made an interesting statement about the same.
ADVERTISEMENT
Article continues below this ad
Kevin Durant's time with the Warriors
ADVERTISEMENT
Article continues below this ad
At the start of this season, Kevin Durant signed a 4-year deal with Brooklyn Nets. As a result, there rose talks about what went wrong with the Warriors. KD won back-to-back championships with Warriors, which resulted in him becoming the Finals MVP both times. Stephen Curry and Kevin Durant shared excellent chemistry on the court and did wonders for the team. The duo became favorites of many and won hearts over time.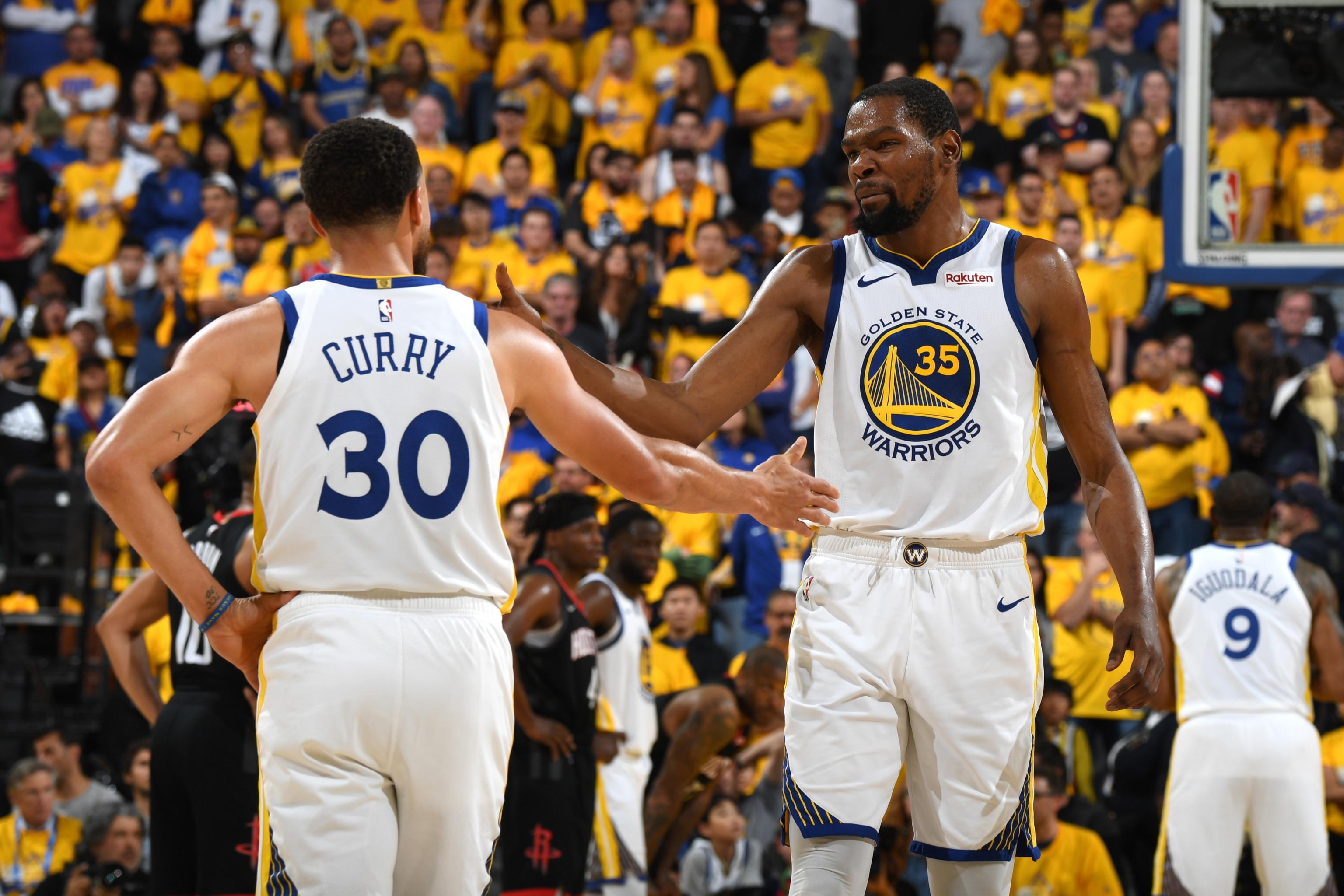 Kevin was questioned a lot about his choice to leave Warriors. He finally listed reasons for the same. He had expressed his desire to play alongside Kyrie Irving, which impacted his decision. KD wanted to play an improvisational game which wasn't a possibility in Warriors and felt different from other players. He once mentioned in an interview the above reason saying that Steph and Thompson were drafted by Warriors and they belong there. The Draymond Green incident was another aspect that had affected Durant in his years with Warriors. In the end, he just said, "I felt like it was time for a change. I wanted to play for a new team. Simply put, I just did it." 
Joe Lacob says, "He (Kevin Durant) moved on."
In an interview with 'The Athletic', Joe Lacob mentioned how KD's exit from the team was a win-win situation. He said, "This is really an odd thing to say, but him leaving when he did may have turned out to be the right thing."
"For him, certainly, I want him to have a good career, enjoy himself." Joe added, "He felt it was obviously not the right thing to stay. He wasn't quite comfortable. I can't explain why. I don't know why. But for whatever reason, he moved on."
There didn't seem to be any hard feeling for the team from KD's side. But yes, various rumors went on for a long time. With the exit of Durant from Warriors, the last season went low key for them. Losing KD to Nets was not the only issue GSW faced, Klay Thompson got injured and their key player had to sit on the bench.
Kevin Durant left Warriors – A right move?
"I'm an optimist. I always look at things at what's the positive in the situation. Yes, he left. That's negative. But the positive is we got a chance to move forward quicker and to move into the next phase of what we're doing." Joe Lacob mentioned these lines under the context of how the decision worked for Warriors as well. He admitted that it was the right thing and it gave the team a chance to look beyond the stars of the team and rebuild themselves.
Probably, it was the right move or might as well the opposite, but it will be a challenge for Warriors to look into the combination of the team from now on. Was it the correct move by Kevin Durant? Will Kevin's career also get affected in the long run?
ADVERTISEMENT
Article continues below this ad
ADVERTISEMENT
Article continues below this ad