When Did Michael Jordan Face Defeat in the NBA Playoffs?
Published 05/24/2021, 7:30 PM EDT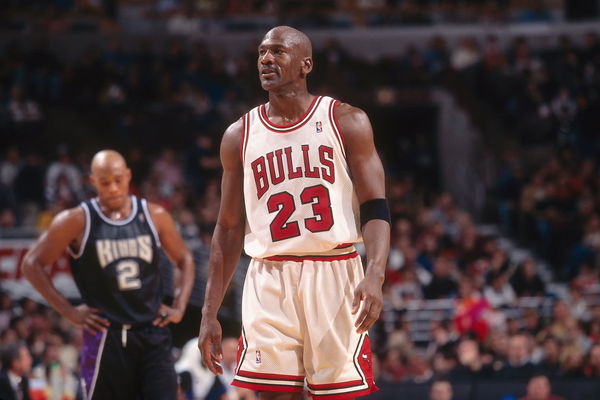 ---
---
The NBA world has celebrated Michael Jordan for the longest time and continues to do so. His beyond excellent career has been an inspiration to many newbies in the league. Time and again, his success stories have been narrated, but do we know the failures that shaped him as the greatest to ever play the game?
ADVERTISEMENT
Article continues below this ad
Well, the man has broken several records and won six championships during his career. Playoffs were always his favorite bit of the season wherein the intensity was high, competition touched the roof and opponents offered no mercy. Amongst a ton of achievements, MJ holds an ecstatic postseason record.
Michael played for 15 years in the league and 13 of them were for the Chicago Bulls. The Bulls made it to the playoffs every single year that MJ was on the roster. That is one fabulous piece of statistic! However, he has lost 7 out of 13 times that he made it to the playoffs.
ADVERTISEMENT
Article continues below this ad Out of these seven years of playoff defeat, Michael lost 3 in the first round, 2 in conference semi-finals, and 2 in conference finals.
A timeline of Michael Jordan's playoff defeats
The young boy from North Carolina won the Rookie of the Year Award in 1985. Nevertheless, his team didn't make it past the first round in the postseason against the second-seeded Milwaukee Bucks. The Bulls' season ended right there, after an embarrassing defeat.
Well, the tale had just begun.
From 1985 to 1990, Michael Jordan and his army locked horns with fierce teams like Boston Celtics and the 'Bad Boy' Pistons. The star guard faced his biggest rivals, Larry Bird and Isiah Thomas, in the playoffs but couldn't get past them, thus facing defeat throughout those years.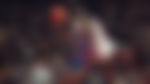 The final breakthrough for the Bulls and their messiah came in 1991 with a championship win, after which they began their legendary streak. Scottie Pippen was acquired at the start of that season, and the duo made it to the trophy.
Leaving aside Jordan's retirement years in the middle, he grabbed six NBA titles in his prime years. He did experience a break in between his two three-peats i.e. the season 1994-95.
The Bulls lost to Orlando Magic in the second round of the postseason. However, MJ pulled his team back on rails for another three championships in the coming years.
Statistics for seven years of playoff exit
Despite the count of losses, Jordan's career postseason record was phenomenal, averaging 33.4 points, 6.4 rebounds, and 5.7 assists. Well, these are the seven years Michael Jordan faced defeat in the playoffs:
Year                Opponent                   Playoff round                  Scorecard
1984-85      Milwaukee Bucks       First round, Game 4                 3-1
1985-86         Boston Celtics          First round, Game 3                 3-0
1986-87         Boston Celtics          First round, Game 3                 3-0
1987-88        Detroit Pistons       Second round, Game 5               4-1
1988-89        Detroit Pistons           ECF, Game 6                            4-2
1989-90        Detroit Pistons           ECF, Game 7                            4-3
1994-95        Orlando Magic        Second round, Game 6              4-2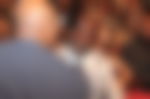 ADVERTISEMENT
Article continues below this ad
ADVERTISEMENT
Article continues below this ad