"You Can't Defend Against That": Is This Kobe Bryant's Most Incredible Fadeaway Shot Ever?
Published 04/12/2020, 4:28 AM EDT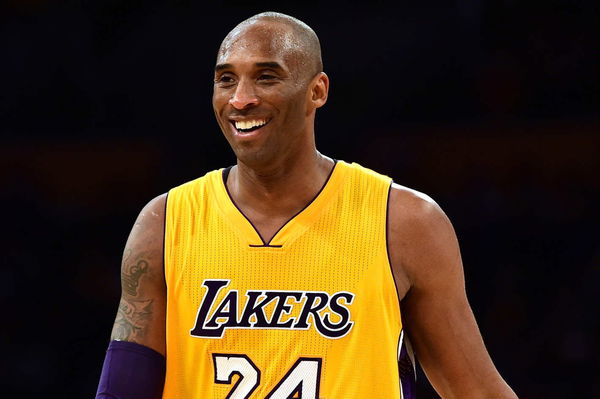 ---
---
There is so much to remember about Kobe Bryant. The list goes on. He was a firebrand on the court. Tremendous footwork, classic shooting, and full-fledged hard work defined his game. As testimony to his prowess, Kobe had an incredible fadeaway against Suns in 2010 when Lakers were fighting for a berth in the finals. It was the Western Conference Finals and Alvin Gentry was coaching Suns at that time.
ADVERTISEMENT
Article continues below this ad
Grant Hill definitely didn't see that coming
Kobe was up against Grant Hill's brilliant defense in the last 34 seconds of the fourth quarter. He was taking a load to the right side, one smooth fake to the left, and Hill got tilted on the opposite side. Right at that moment, Kobe took to the right, got a double-pump jumper and straight into the basket from the 3-point line. He ripped apart Grant's defense. It was a sight to watch! It was exceptional!
ADVERTISEMENT
Article continues below this ad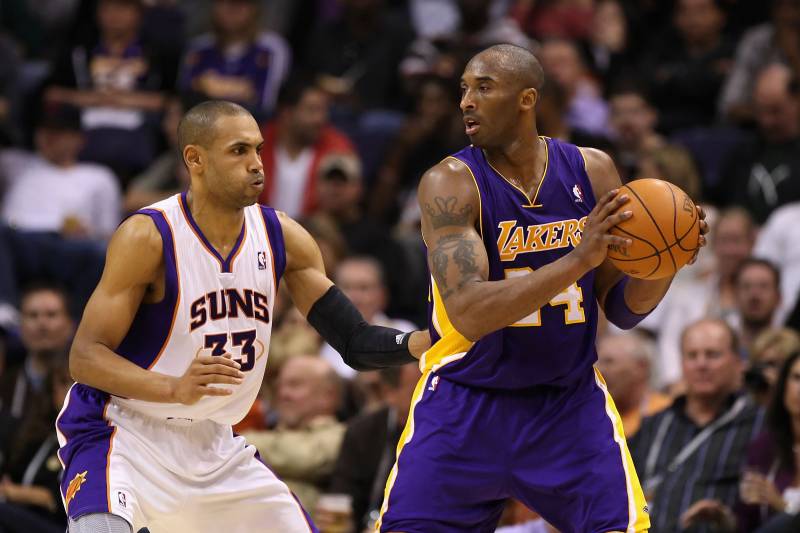 This remains one of the most beautiful fadeaways by Kobe in his career. The audience was shell-shocked with what they saw. The commentator said, "You can't defend that." And yes, you can't. It was pure perfection and display of days in the gym.
Kobe Bryant jokes around Alvin Gentry
ADVERTISEMENT
Article continues below this ad
The moment didn't end there. Kobe celebrated that shot and went to Alvin Gentry and tapped him on his leg. Gentry stood there smiling and laughing, probably thinking, "Dammnnn!"
It was like Kobe wanted to say, "How was that?"
It was hilarious how Gentry took it as part of a joke after Kobe extended Lakers lead to 107-101 with that shot. Alvin Gentry still remembers this moment after Kobe's death. Kobe's playing spirit is what he appreciated the most.
ADVERTISEMENT
Article continues below this ad
That shot was like a dagger straight past the Suns. Kobe's fadeaway was incredible, and so was the win. Lakers had booked their spot in the finals against the Celtics. They also beat them to win the championship.