83 Days After Heartbreaking Divorce, Tom Brady's Loving Words For Wife Gisele Bundchen From Supermodel's Book Resurfaces
Published 01/19/2023, 6:10 PM EST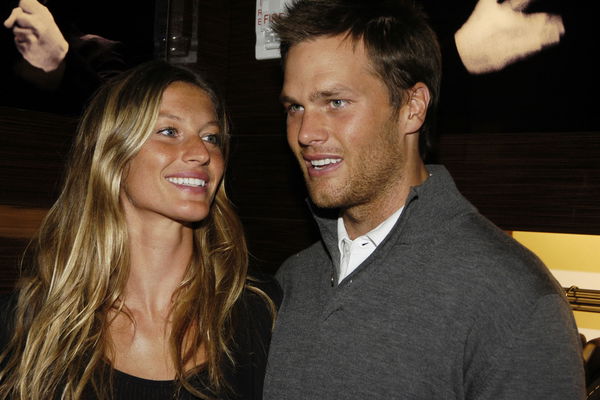 Tom Brady and Gisele Bundchen's divorce came as a shock to their fans. The couple always appeared very picture-perfect and healthy. Their divorce ended up shattering their perfect couple's image. However, there are moments from their married past that seem to surface and become a bittersweet memory for the fans. A quote from Gisele's book became just that.
It seems like a quote from Gisele's memoir resurfaced on Twitter. The quote was some words from Brady to Gisele. It was Brady praising his wife and expressing his gratitude to her.
Old loving words of Tom Brady
ADVERTISEMENT
Article continues below this ad
Before they got divorced, it seems like Brady had an immense appreciation for his wife. He publically proclaimed it and made sure he was vocal about it. One of these times was in Gisele's memoirs.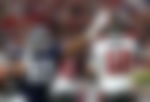 The quote spoke about how Brady did not ever have a dull moment, and that this was primarily due to Gisele. In the quote, Brady also mentioned that he was really proud of his then-wife and her accomplishments. The quarterback was not shy about boasting about his wife in the quote.
He spoke about how Gisele is one of the most genuine people he knows and that she has the greatest drive he has ever seen. Brady does not hold back in his compliments for his wife. Admittedly, back when they were together, even Gisele had kind words for her ex-husband.
ADVERTISEMENT
Article continues below this ad
Gisele's kind words for Brady
In her memoirs, Gisele speaks about a lot of things. Namely, she mentions how Brady is an excellent father. She also speaks about the brilliant qualities Brady had that personally helped her. The model spoke very fondly about her ex-husband in her memoirs and it seems like there was immense respect between the two individuals.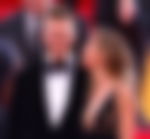 It seems like the model, and the quarterback had a very loving marriage. It definitely makes fans wonder what might have gone wrong with such a perfect marriage. Furthermore, it also becomes clear that the duo definitely had a lot of appreciation for some specific qualities of each other. It truly does make one wonder if this admiration still exists between them.
ADVERTISEMENT
Article continues below this ad
Edited By: Deepika Bhaduri