Aaron Rodgers Once Gave Up on Vitamin D Rich Food Nutrient to Sustain a Longer Career
Published 11/27/2022, 4:51 PM EST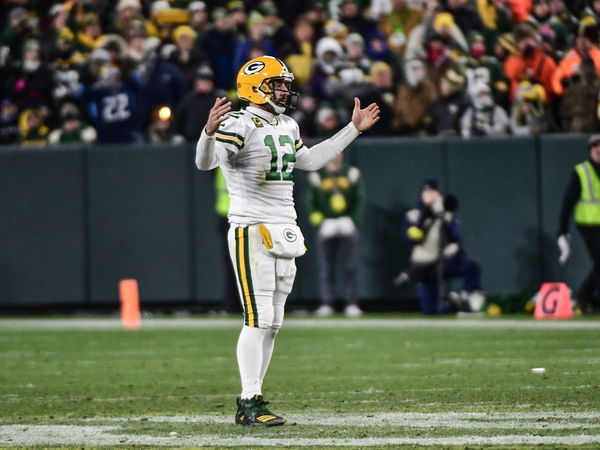 Aaron Rodgers has been one of the fittest quarterbacks in the game. Even at his age, his fitness levels and endurance doesn't seem to have dropped.
With an impeccable workout and diet schedule, Rodgers has been at the height of his physicality. He has been performing exceptionally throughout the years. However, an interesting fact about his diet is the lack of a certain food group, which one might find surprising.
ADVERTISEMENT
Article continues below this ad
The Green Bay Packers quarterback has been at his peak for a long time. Even as he enters the twilight years of his career, he has been able to perform at high levels. Rodgers has been able to manage many injuries and has not sustained irreparable damage. However, the quarterback cut out food that is known to be very rich in vitamin D.
The Packers quarterback does not indulge in dairy products. The reigning MVP does not partake in dairy products like milk, cheese, and yogurt. However, dairy products are known to be a good source of vitamin D.
Rodgers had once said that for him, cheese and other dairy products did not agree with his health. He admitted that he could not indulge in the obsession with cheese that the Green Bay residents had. Additionally, the quarterback maintained a stringent diet to ensure good physical standards.
What is Aaron Rodgers' Diet?
ADVERTISEMENT
Article continues below this ad
Rodgers follows a regimented diet to ensure that he has a healthy and fit body. He ensures a vegan diet, without dairy products in it. However, he indulges in chicken and red meat when he feels like it. The reigning MVP has a healthy and light breakfast of fruits and oatmeal to start his day.
He incorporates some chicken with his lunch salads and finishes off his day with some veggies and red meat. The diet also includes multivitamins and magnesium supplements. A-Rod also has an intensive workout regime from Monday to Saturday, with a well-deserved rest day on Sunday.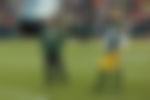 With the competition of the NFL becoming more rigorous, the quarterback has maintained his athleticism throughout his career. While he is entering the twilight years of his career, Aaron Rodgers is fully ready to take on the league.
ADVERTISEMENT
Article continues below this ad
Watch This Story: Tom Brady addresses his ugly sideline meltdown during a humbling loss to the Pittsburgh Steelers
Edited By: Deepika Bhaduri