Antonio Brown Criticises Present-Day NFL QBs By Highlighting How Ben Roethlisberger Utilized His Talents Better Than Anyone
Published 11/21/2022, 12:00 PM EST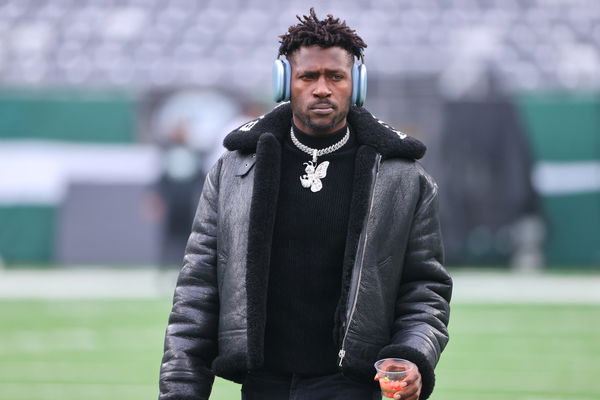 Antonio Brown is back with another controversial take. Brown is very active on Twitter, with tweets that have slightly radical reactions. Understandably, his latest tweet is no different.
ADVERTISEMENT
Article continues below this ad
This time, the wide receiver-turned-rapper had appreciation for his old teammate, Ben Roethlisberger, and spoke about the way his ex-teammate played as compared to newer quarterbacks. Antonio essentially spoke about Big Ben's trust in him during tough spots like double coverage as compared to quarterbacks of today going through a lot of progressions.
ADVERTISEMENT
Article continues below this ad
Antonio Brown on Twitter
In his tweet, AB mentioned the way Roethlisberger would give him chances in double coverage. He criticized modern quarterbacks for not doing so and going through a lot of progressions.
As it is typical for AB's tweets, fans had very interesting things to say about his comments. Some of the fans were in support of what AB said. One fan tweeted:
That's cause they don't have you out there AB

— YeAndAB2024🇺🇸🇺🇸🇺🇸 (@YeAndAB2024) November 21, 2022
A fan mentioned that they think Brown has lost his reputation:
There were also mocking comments about taking unnecessary risks:
Why would a quarterback intentionally throw in double coverage lmao

— Wade's World 🌎 (@Wadem159) November 21, 2022
A fan jokingly questioned the normality of AB's tweet:
There were also fans who had declared Ab and Big Ben's greatness:
That's the greatest WR/QB duo of all-time

— RussMuse (@ModernDayMike) November 21, 2022
There was also a tweet by a fan talking about Brown's stats when he was playing:
The tweets reacting to Brown's latest take is however lesser mixed as compared to the older tweets. There are quite a bit of people who agree with Antonio Brown's take, showcasing that some of the fans might prefer the older way of playing. With the fans who reacted positively, it might have been because of the absolute dominance Antonio Brown and Ben Roethlisberger asserted when they played together.
ADVERTISEMENT
Article continues below this ad
Big Ben and AB together
The wide receiver and the quarterback duo is one that is absolutely crucial for the team's success. Big Ben and AB were one such duo who played spectacularly together. They were both on the Pittsburgh Steelers and took the team to new levels of success with their gameplay. They had some impressive stats from their time together.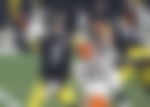 Antonio Brown had caught a whopping 72 touchdowns from Roethlisberger. These touchdowns had come off just a meager 120 games. The duo had longevity in victory as well. They hold 78 wins and a mere 41 losses together, arguably one of the best records in the NFL. It is very evident why Brown has a soft spot for Big Ben's way of play as compared to the way quarterbacks play nowadays. However, regardless of AB's opinion, aficionados of the sport will still argue upon which style of play is the better one.
ADVERTISEMENT
Article continues below this ad
Watch This Story: Aaron Rodgers Refuses Claim That Detroit Lions' Defense Played the Main Part in Packers' Loss
Edited By: Gurjyot Singh Dadial