"Baby Mahomes!": Due to Give Birth Soon, Brittany Mahomes Clarifies to Speculative Fans She's Not Ready Yet During Hubby Patrick's Game
Published 11/28/2022, 5:00 AM EST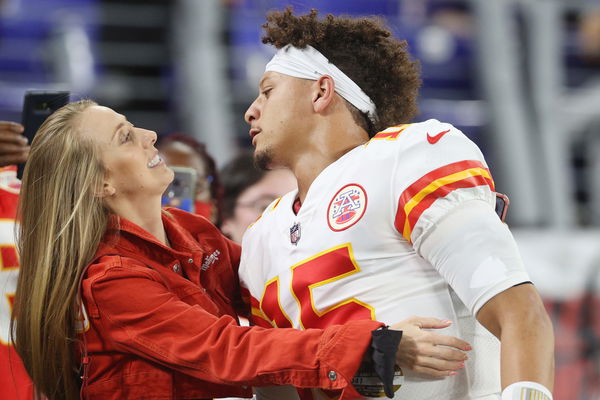 Brittany Mahomes and her tweet get fans reacting excitedly again. After being offline during Patrick Mahomes' game, fans began to speculate about Brittany's possibility of being in labor.
However, she soon tweeted, denying any rumors in a hilarious fashion. Brittany and Patrick Mahomes had announced that they would be welcoming a second member of their family earlier this year.
ADVERTISEMENT
Article continues below this ad
Brittany Mahomes tweet and fan reactions
Patrick and Brittany Mahomes have been expecting their second child. The couple announced they'll expect a second child on May 29th. When Brittany was quiet during the Chiefs' game against the Rams, there was speculation about her going into labor.
She quickly revealed on Twitter and made it clear that she was as pregnant as she has been. There were very interesting reactions to this.
One fan tweeted and said:
been wondering where you were, waiting on your tweets all day!!😂

— Keley McDermott (@KeleyMcdermott) November 28, 2022
There was a funny comment on how the baby that was due knew it was game day:
Girl that Boy knows it's Game day!! He's gonna come on a Tuesday, make life a bit easier 😂😂

— Michelle Schmitt (@laynee0175) November 28, 2022
Another fan commented on how they were just wondering about Brittany being in labor:
I was literally just telling my husband I've never seen a game that you didn't live tweet and I'm wondering if you went into labor ❤️💛 I love your tweets during games and look for them!

— Becky McNeil (@RedRaiderBecky) November 28, 2022
There were comments from fans expressing their concern as well:
Oh thank god, I was getting worried Brittany.

— Harold Smith (@hsmith047) November 28, 2022
Fans were also sending messages for her and her baby's good health:
Sending safe and easy labor vibes! ❤️💛❤💛❤

— Royally Rhonda (@SnafuedGirl73) November 28, 2022
Additionally, there were fans sending very heartwarming messages, hoping for safe labor:
Praying bay boy Mahomes arrives healthy and momma Brittany does well… and for Daddy Patrick.. and Big sister Sterling.. as ya'll await the arrival of your precious new baby!

— Anne Stinson (@AnneStinson5) November 28, 2022
Fans showered their love and support for Brittany and soon to be here baby boy Mahomes.
ADVERTISEMENT
Article continues below this ad
The Mahomes family
The Mahomes had announced that they were expecting their second child in the month of May. Furthermore, they also announced the gender about a month after the initial announcement. The gender reveal had come from the Twitter handle of the couple. Before the gender reveals, Patrick Mahomes shared his thoughts about the gender of his child. The Kansas City Chiefs' quarterback spoke about his expectations for the gender of the baby. He said, "The gender reveal is coming up soon. Hopefully, we get a boy, but I'll love him or her either way. It's going to be awesome."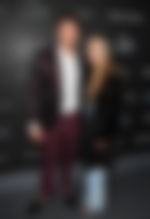 The couple has been public about their eagerness to have their second child. Brittany, as well as Patrick Mahomes, have shared their excitement on different social media platforms. With a boy coming soon into the family, one must wonder if we'll be getting a Patrick Mahomes the Third.
ADVERTISEMENT
Article continues below this ad
Watch This Story: Aaron Rodgers Refuses Claim That Detroit Lions' Defense Played the Main Part in Packers' Loss
Edited By: Gurjyot Singh Dadial