Buffalo Bills, Arizona Cardinals and NFL Fans Hilariously Recreate Adam Levine's Alleged Cheating DM Memes, Featuring Tom Brady, Josh Allen, Patrick Mahomes and DK Metcalf
Published 09/24/2022, 7:39 AM EDT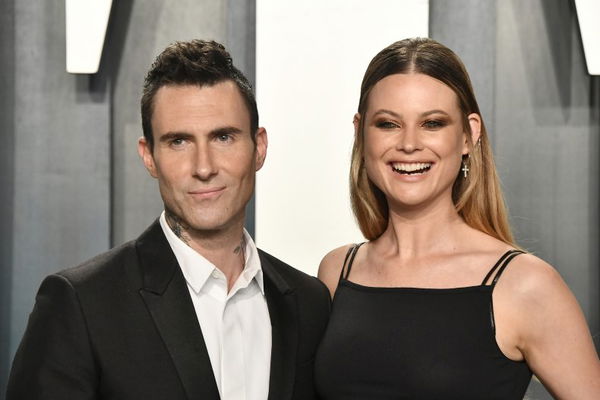 The alleged immorality of Adam Levine has broken the barrier of the music industry! Many NFL Twitter handles have taken the platform by storm with their hilarious recreation of the leaked chat of the American singer. The most interesting part of this phenomenon is it's not just the common fans taking part in the meme-war thing.
ADVERTISEMENT
Article continues below this ad
Even the official Twitter handles of the NFL teams have broken the internet with their display of creative content. Hold on! This is not the end of the star-studded engagement. Several NFL stars also make special appearances in those tweets. To name a few of the notable ones, Tom Brady, Josh Allen, Patrick Mahomes, and DK Metcalf.
ADVERTISEMENT
Article continues below this ad
Adam Levine caught in a spiral of infidelity
The man at the center of attraction of all these banters is in serious trouble. Adam Levine, the widely popular vocalist of the pop band Maroon 5, has allegedly been caught cheating on his pregnant wife. Some days ago, an Instagram model named Sumner leaked chats of intimate talks with Levine.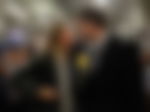 She also claimed that Levine wanted to name his 3rd child with his wife Behati Prinsloo 'Sumner.' Levine has dismissed all the allegations of having an affair outside of marriage. However, he admitted, he crossed the line.
The weather is on the brighter side for the Twitterati
Nevertheless, NFL Twitter remains oblivious to the problematic issues and continues churning out the revelry of it.
One fan tagged DK Metcalf at one meme and the fanbase went crazy. DK even retweeted it, giving validation of its creativity.
The official handle of the Buffalo Bills found the chat as a way to celebrate the star quarterback of their team, Josh Allen.
In addition to it, The Buffalo Bills' fans seem to agree with the tweet and flooded the comment section with some of their own creations.
The next big thing in the NFL, Patrick Mahomes, also gets the attention of the NFL Twitter community.
However, the admin of the Arizona Cardinals takes away all the cream with the sheer brilliance of mind. While Mentioning Los Angeles Rams, they also poke fun at the desert landscape of Arizona state.
ADVERTISEMENT
Article continues below this ad
Last but not the least, NFL legend Tom Brady makes an appearance here too. Mojo Markets' official Twitter handle gives excellent homage to his early days, reminding the NFL community of his underdog story.
ADVERTISEMENT
Article continues below this ad
Watch This Story: Newly Weds Patrick Mahomes And Brittany Matthews Announce 2nd Pregnancy With Baby Sterling In Adorable Fashion
Edited By: Deepika Bhaduri