Cardinals HC Kliff Kingsbury's Sizzling Hot Girlfriend Scorches Social Media With a Cheeky Photo From Her Greek Vacation
Published 11/11/2022, 11:08 AM EST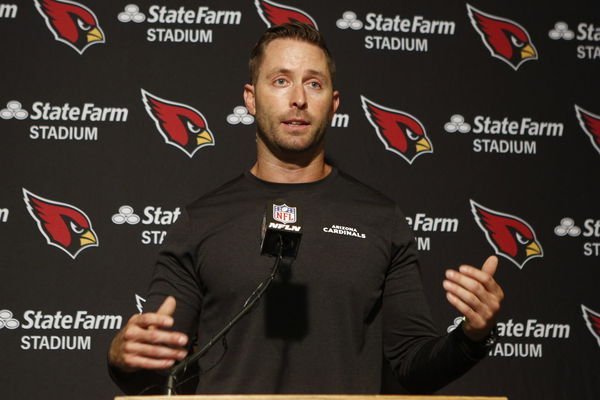 Cardinals head coach, Kliff Kingsbury, and his girlfriend stole the spotlight again. While on a vacation in Greece, she recently posted a particularly cheeky picture on her social media. The picture came last week while Kingsbury's Cardinals have been having a struggling season.
Kingsbury's girlfriend had been vacationing in the Mediterranean and going island hopping, reportedly living her best life.
ADVERTISEMENT
Article continues below this ad
Kliff Kingsbury and Veronica Bielik
Kingsbury has made news repeatedly with his escapades off the field. The duo were linked together last December as well. The influencer posted a picture of her, seemingly in the Cardinals' head coach's home. Also, there were speculations about the couple taking a vacation together that had gotten the coach in trouble with the organization.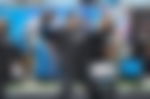 While Kingsbury has been seemingly enjoying his life off of the field, the Cardinals' head coach might be in trouble on the field. After an early playoff exit in the 2021 post-season, there were high expectations from the Cardinals' head coach for the 2022 season. However, the performance up until now has not been up to the mark and has even birthed firing rumors.
Veronica Bielik's social media, and Kingsbury's uncertain future
While vacationing in the Mediterranean, Bielik posted a picture, sunbathing in pleasant weather with a very interesting caption.
ADVERTISEMENT
Article continues below this ad
 

View this post on Instagram

 
Bielik's post had an interesting caption, referencing Arizona summers, "Bringing that Greek heat back in time 🇬🇷🤍 although Arizona feels just as nice right now 🙏 how is the autumn in your country?" Notably, Kliff Kingsbury is the head coach of the Arizona Cardinals. In connection to his relationship with Bielik, Kingsbury's performance as a coach has also come into question.
ADVERTISEMENT
Article continues below this ad
There are questions about Murray's performance as well, alongside Kliff Kingsbury's ability as the head coach. Their competence was called into question, post their contract renewal. The team has a 3-6 record in the 2022 season. Amidst all of this, Kliff Kingsbury's position as the head coach is what seems precarious and is particularly under question now. Do you think Arizona Cardinals' can bring their game back on track moving further ahead in the season?
Watch This Story: Odell Beckham Jr. turns 30 with a banging party attended by Devin Booker, Lil Baby, Chris Brown