Denver Broncos Sign New QB After Harrowing Season With Russell Wilson
Published 03/15/2023, 2:10 PM EDT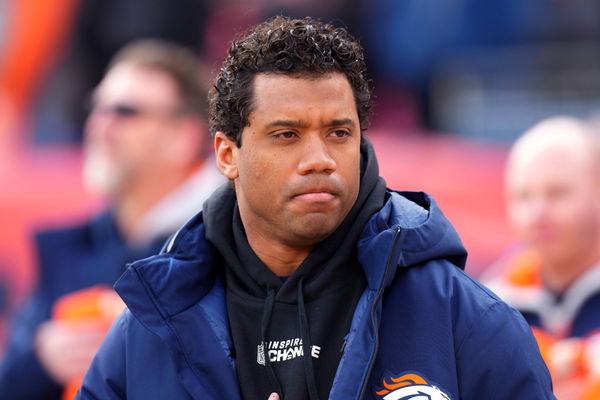 Denver Broncos had a below-average season in 2022. And fans are pretty convinced that it had to do a lot with how Russell Wilson played. However, the off-season has given them a chance to restructure their roster and hopefully turn up their next season. And guess what? They have begun by strengthening their QB position. Recently, the organization bolstered the team with a new coaching staff. And now there seems to be a shift in the way the Broncos are approaching their quarterback situation. Did they sign a new QB?
While they might still be holding out hope that Wilson will bounce back with a good season, they seem to have looked for a replacement that could step in if Wilson underperforms. Furthermore, they have paid tooth and nail to ensure that they are prepared with all the contingencies they need.
Who is the contingency for Russell Wilson?
ADVERTISEMENT
Article continues below this ad
While Wilson has had some amazing times in his career, his last season for the Broncos was very underwhelming. A lot of fans, analysts, and even NFL legends have called out the way he's played in the 2022 season. Therefore, the Broncos have taken all the necessary precautions to ensure the team's success if Wilson's performance falls off track. The Broncos have reportedly signed former Raiders and Patriots quarterback, Jarret Stidham, as per Express.
The QB has signed a deal of $10 million for 2 years with the Broncos. The deal includes guarantees of $5 million with an addition of $4 million in incentives. The Broncos are taking their roster's deepness seriously. While this may seem like an expensive move, Wilson's previous season has prompted the Broncos to take such a drastic step.
ADVERTISEMENT
Article continues below this ad
Wilson has brought this upon himself
The Broncos finished their last season with only five wins. They finished last in the AFC West with a whopping 12 losses. Furthermore, Wilson himself did not have a good season, which was clearly evident from the team's situation. Throughout 15 games, he passed for 3,524 yards and had 16 touchdown passes along with a harrowing record of 11 interceptions. With stats like this, the Broncos' failsafe in the form of Stidham makes a lot of sense.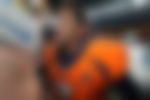 While the Broncos are preparing for the worst, they still seem to be hoping for the best. However, only the upcoming season will tell if Wilson is actually able to perform or if he might lose his position to Stidham.
ADVERTISEMENT
Article continues below this ad
Watch This Story: The Last of Tom Brady? NFL Insiders Think 2022 Could Be the Final Ride for Bucs Legend