Did John Madden Ever Win a Super Bowl During His Hall of Fame Career?
Published 12/29/2021, 8:41 AM EST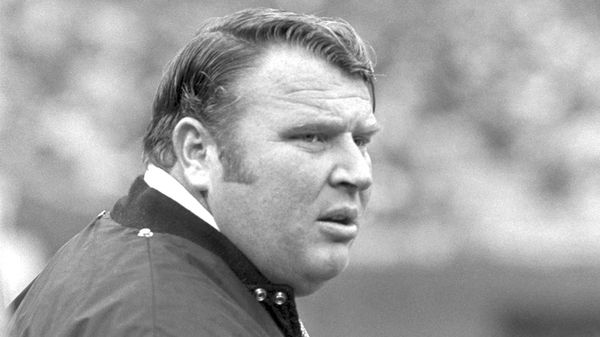 ---
---
The National Football League (NFL) has seen the arrival and departure of many coaching greats, but nothing like the departure of John Madden. He was loved and adored by the millions of NFL fans around the globe as one of the game's most animated coaches.
ADVERTISEMENT
Article continues below this ad
As a player, Madden's NFL career abruptly ended after he suffered a career-ending knee injury. A promising college career at offensive tackle with All-Conference Honors potential just withered away.
And while the legend accomplished a lot in his life, did he ever win a Super Bowl?
ADVERTISEMENT
Article continues below this ad
John Madden: instilling the winning mentality
Madden, as a coach, enjoyed success with the then Oakland Raiders that many NFL coaches never ever could. He holds the record for the highest winning percentage (.759) among all NFL coaches over 100 games.
Madden had a 103-32-7 regular-season record and holds a high value in the Raiders organization to this day. His coaching brought a winning mentality in a renegade franchise as he led them both on and off the pitch.
The greatness of Madden lied within him and his team's positive attitude. Despite losing 5 of their 7 AFC Championship Final appearances until the 1976 season, Madden was unstoppable. The team mirrored his mentality going 13-1 in the regular season.
After overcoming the Steelers, finally, in the 1976 AFC Championship game, they were going to the Super Bowl XI.
Winning the Big One
ADVERTISEMENT
Article continues below this ad
One of the biggest criticisms of John Madden was his inability to win the "Big One." And he was in a position to finally put it all to rest.
Madden's Oakland Raiders team defeated the Minnesota Vikings with a 32-14 scoreline to capture their first Vince Lombardi Trophy. Though he never was able to reciprocate that feat during the later period of his tenure, Madden became a champion at last.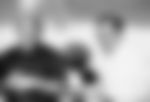 ADVERTISEMENT
Article continues below this ad
In the NFL coaching world, Madden has been unquestionably one of the best coaches ever to grace the touchline.
Watch This Story: NFL Announces NFC 2022 Pro Bowl Rosters- Chandler Jones, Micah Parsons, and more