Eli & Peyton Manning to Co-Host Alternate MegaCast Version of 'Monday Night Football' for Three Seasons
Published 07/20/2021, 7:45 AM EDT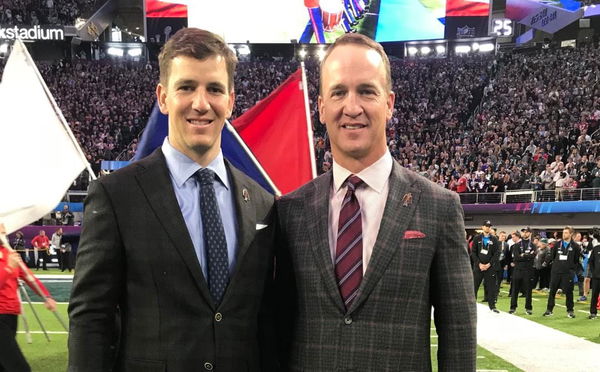 ---
---
For every NFL fan, Monday Night Football is a must. One of the longest-running prime-time television shows in the USA, ESPN's MNF and the NFL go hand-in-hand. 
The Disney-backed outlet was rumored to be looking in new members to join their cast. And it looks like their search is finally over.
In a major breakthrough for the sports outlet, the legendary duo of Eli and Peyton Manning will be joining the crew at ESPN to co-anchor an alternative broadcast of the show. 
Eli & Peyton Manning to feature in new version of MNF
To clarify any doubts, Eli and Peyton Manning will not be joining the original MNF crew. Instead, they'll be co-hosting an alternative version of MNF which will air on ESPN2 from this fall.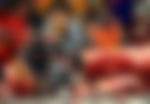 As per the current deal, the Manning brothers will host 10 games a season starting from 2021. According to ESPN, the duo will cover a total of 30 games till the 2023 NFL season.
"Peyton and Eli will bring a different approach, delving into conversation about broader, big-picture topics while also honing in on the game, much like fans do when watching with their family and friends," said Jimmy Pitaro, chairman of ESPN and sports content for Disney.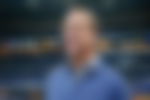 The report also confirmed that Brian Griese, Steve Levy, Brian Griese, Louis Riddick and Lisa Salters will remain as the co-hosts of the traditional Monday Night Football broadcast in 2021.
The Mannings' Mega-cast version of MNF is set to be a more casual affair to cater to a different fanbase. The brothers will co-host the show from a remote location and will be joined by a whole host of celebrities, players (current and retired) among many more. 
Peyton Manning, who has preferred to stay away from football broadcasting ever since retiring too is finally making the leap. Earlier working with ESPN under his production banner Omaha Productions 'Peyton's Places,' was launched in 2019.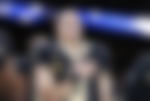 Looking forward to continuing that relationship, Manning said he is excited to be taking on the new role.
ADVERTISEMENT
Article continues below this ad
"This partnership with ESPN and The Walt Disney Company reflects an ongoing, shared commitment to offering fans fun, innovative content," Peyton Manning said in a statement. "We're excited to co-create a new MegaCast format that will have something for everyone," he added.
ADVERTISEMENT
Article continues below this ad
Eli and Peyton Manning are both known for having a good sense of humor off the field. Taking their talents to the TV screens, fans should have a lot to look forward to in 2021 and beyond.