"Get It Done": Jalen Hurts And Patrick Mahomes Elevate Super Bowl Stakes as NFL Veteran Acknowledges Black QB History
Published 01/31/2023, 2:30 PM EST

Follow Us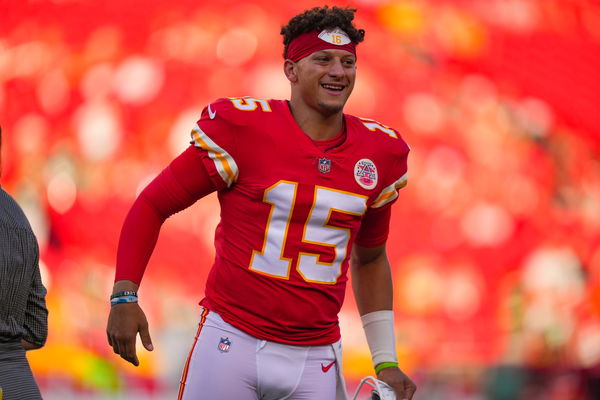 Patrick Mahomes and Jalen Hurts have both made it to the Super Bowl. Their greatness as quarterbacks is obviously unparalleled, but they are making history with this Super Bowl. Jalen Hurts overcame the NFC's powerful stalwarts, while Mahomes overcame injuries and the greats like Tom Brady. However, their feat is so historic, that even NFL veterans are acknowledging their greatness.
NFL veteran Robert Griffin III took to Twitter to acknowledge the greatness of the two QBs. Furthermore, the tweet garnered some controversial reactions from fans as he touched upon a pertinent social issue.
Fans react to RG3's tweet about Patrick Mahomes and Jalen Hurts' feat
ADVERTISEMENT
Article continues below this ad
This Super Bowl between the Chiefs and the Eagles has become even more special as it has now become the first Super Bowl with 2 black quarterbacks on both sides. Previously, at least one of the quarterbacks on both sides of the Super Bowl has been white. RG3 tweeted his opinions on this and exclaimed his pride as well as made a radical point with this.
Griffin put out what has now become a controversial tweet about race in the NFL. His tweet definitely shook some trees as fans had very varied reactions to it.
Historically, Black QBs have been told they can get it done athletically but not mentally. That stereotype has always been wrong. Now, for the 1st time we have 2 BLACK QBs IN THE SUPER BOWL. They beat you athletically, with their arm and their brain. The NEW PROTOTYPICAL NFL QB.

— Robert Griffin III (@RGIII) January 30, 2023
Fans went off on RG3's tweet. The reactions showcased very different emotions. One fan spoke about how they just saw two quarterbacks without looking at a racial angle.
I just see 2 dudes that get it done. Oh, btw, I guess they are black.

Jeez. Who cares?

— PSamps (@BigSamps5) January 31, 2023
However, a fan wholeheartedly agreed with the point RG3 was making.
Y'all are tripping rg3 is completely right !! we are celebrating the accomplishment of these two black QBs this has literally never been done before. not for lack of talent or ability but for lack of opportunity and with a little opportunity we In the Superbowl against all odds!

— QB.Mob (@Handz_McGee) January 30, 2023
Furthermore, fans were confused about Mahomes' ethnicity.
Thought Mahomes was white tbh so this is shocking news

— Ricardo (@BrickyBricardo) January 30, 2023
Additionally, there were fans who admitted to a correction of their own opinions.
As someone who honestly thought running QBs would not work out in the NFL (and now MY teams QB is taking us to the promise land) I stand humbly and proudly corrected ngl. Whether or not people like it this is the going to be the future of the NFL.

— Brad (@brad_will12) January 30, 2023
Fans just showcased their excitement for the Super Bowl.
Was really fun to see four incredible people QB their teams in this playoff round. The two winners, like those that lost, are just the type of people you love to root for. Just nothing but class. Will be a fantastic SB with the remaining two. What a great matchup!

— John Kutch (@John_Kutch) January 30, 2023
Furthermore, fans believed that Mahomes and Hurts playing proved an important point.
Proves that skin color doesn't matter when playing QB. Jalen Hurts is real deal. Pat mahomes is best QB in league and has been for years.

— Sports Burner 101 (@NYR_DYNMSK) January 30, 2023
Ultimately, fans shared their complex views on the issue and did not shy away from replying to the refreshing honesty coming from an NFL player. However, the fans agreed on one thing: the greatness of Mahomes and Hurts as QBs.
ADVERTISEMENT
Article continues below this ad
Total dominance by Mahomes and Hurts
It seems like both the Super Bowl QBs had an amazing season. Hurts played 15 games and accumulated 3701 yards and 22 touchdowns. Meanwhile, Mahomes has played 17 games in the regular season and has thrown for a whopping 5,250 yards and a smashing record of 41 touchdowns. Both QBs have undoubtedly made it clear that they fully deserve to compete for the Lombardi trophy.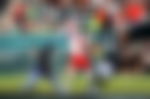 Mahomes and Hurts have made history by simply making it to the Super Bowl. While fans seem to have differing opinions on this feat, their greatness as quarterbacks is completely undisputed. However, only time will tell who among the two proves to be a better quarterback.
ADVERTISEMENT
Article continues below this ad
WATCH THIS STORY: Patrick Mahomes wants a special favor from enthused fans: Am I allowed?