"In All My 18 Years, Never Once…": Aaron Rodgers Runs Out of Adjectives To Congratulate a 25 YO Teammate Who Demolished Rams
Published 12/21/2022, 2:00 AM EST

Follow Us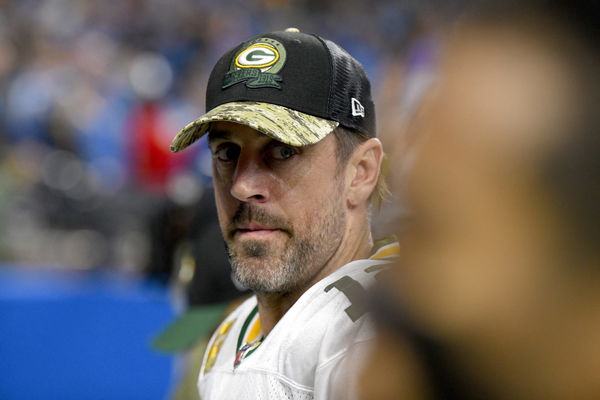 Aaron Rodgers was beyond ecstatic after the Packers dominated the field against the LA Rams. The game was momentous for the Packers. The game helped establish that the Packers are not a losing team and still have some football left to play. However, the QB was particularly proud and amazed by a feat pulled off by one of the players on his team. He even excitedly mentioned it in the press conference.
The player in question is the 25-year-old cornerback, Keisean Nixon. Nixon's amazing, albeit different play caught the eye of the quarterback as he went on to speak about it in the post-game press conference and mentioned how important it was for the team.
ADVERTISEMENT
Article continues below this ad
Aaron Rodgers is head over heels for Nixon's play
The quarterback was all smiles and praises for his cornerback during the press conference interview. He did not hesitate in praising Keisean Nixon's play during the game. Notably, his play got the Packers some crucial points over the Rams.
Aaron Rodgers spoke about how he had not seen such a daring and interesting play over the 18 years he has been in the NFL. The quarterback said, "18 years I've never once until tonight seen an opposing team's kicker kick away from one of our returners on purpose. That's fun." He also mentioned that he thinks that Nixon is a huge difference-maker for the team and that he is very thankful for him. Winning definitely seems to agree with the A-Rod.  The QB was very vocal about his feelings during the whole press conference. He even had some strange desires that he voiced out during the press conference.
Rodgers' old man desires
ADVERTISEMENT
Article continues below this ad
While Rodgers might seem like a hip enigma, he is a certified veteran of the league. With 18 years in the league, the QB has seen it all. Apart from Nixon's spectacular play, old man A-Rod had some pretty interesting requests for the league. Rodgers would prefer that the famed Monday Night Football games be changed to an anti-climactic Monday afternoon football. He mentions that he got tired during the press conference and that it was past his 'bedtime'.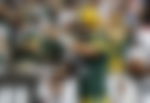 ADVERTISEMENT
Article continues below this ad
Clearly, the winning press conferences are a huge contrast to the losing press conferences. With the Packers winning with plays as creative and impressive as Nixon's it makes one wonder what more the Packers have left to pull out of their bag.
Edited By: Gideon Mathson