In Six Powerful Words, Shannon Sharpe Reveals Whether Patrick Mahomes Can Overtake Tom Brady's Phenomenal Records
Published 02/14/2023, 4:30 PM EST

Follow Us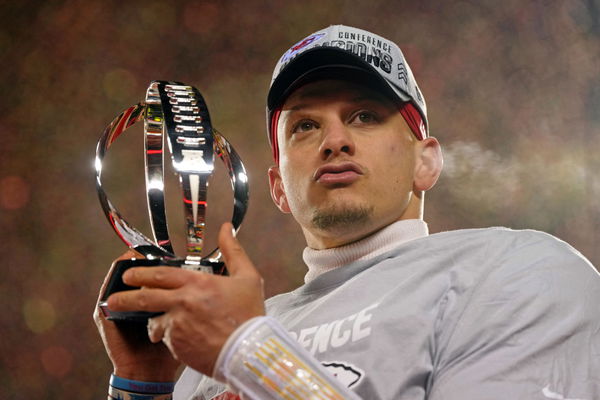 Patrick Mahomes and the Kanas City Chiefs have made some history by winning the Super Bowl once more. What is even more shocking is that Mahomes continued playing even with an injured ankle. His performance has been exemplary to the point that he is being considered a contender for the GOAT title. Even popular sports analysts are having discussions of Mahomes belonging to the football Mount Rushmore.
HOFer Shannon Sharpe went on to speak about how great a player Mahomes has been throughout the season. He went on to discuss with his co-host, Shannon Sharpe, on Undisputed about Mahomes' comparisons to Tom Brady.
Shannon Sharpe on Patrick Mahomes
ADVERTISEMENT
Article continues below this ad
The famed analyst and HOFer had some interesting things to say about Mahomes. Sharpe has been thoroughly impressed with the performance Mahomes has had in the past few years. He even went on to make a bold statement. He spoke about Mahomes' greatness and summed up his position in six words and said, "the second best quarterback of all-time." He also mentioned the possibility of Mahomes overtaking Brady by the time his career is over.
Is Patrick Mahomes on track to surpass Tom Brady as the GOAT QB?

"Right now, no NFL player has had the career that Patrick Mahomes has had through their first 6 years of their career." — @ ShannonSharpe pic.twitter.com/aRtlfTgqxd

— UNDISPUTED (@undisputed) February 13, 2023
Sharpe drew a parallel between how far Brady had come in his career when he was as old as Mahomes. Furthermore, Sharpe did not hold back as he mentioned the obstacles Mahomes has had to overcome during his career. He mentioned the struggles of playing in the AFC. Interestingly, the AFC is loaded with some very strong teams.
He also further mentioned that Mahomes has had a quantitative impact. Sharpe mentioned that Mahomes has put up undeniable numbers in terms of how well he has performed.
ADVERTISEMENT
Article continues below this ad
The great stats of Mahomes
Mahomes has had some undeniable stats in the past season. The quarterback went on to absolutely decimate his competition in the 2022 season. In just 17 games, he has passed for a career-high of 5,250 yards. Furthermore, he has thrown for a whopping 41 touchdowns. Alongside this, he has thrown for 7 touchdowns and precisely zero interceptions in the 2022 playoffs.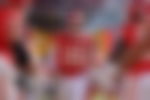 Sharpe might not be too far away from the truth in his opinion on Mahomes. With the kind of numbers he has put up, it doesn't seem like being the GOAT is too far away. However, only time will tell how far Mahomes will take his career.
ADVERTISEMENT
Article continues below this ad