Legendary Corner Rejects Aaron Rodgers' Shenanigans in Favor of "Ready" Jordan Love
Published 03/14/2023, 5:04 PM EDT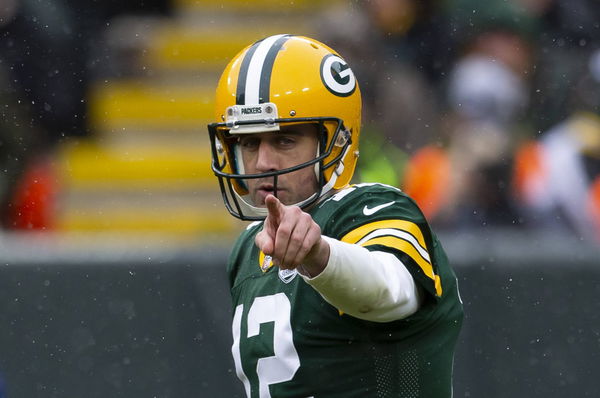 Aaron Rodgers has created a lot of drama for the Green Bay Packers with the way he has been in terms of his decision to leave or retire. The whole shenanigans with the Darkness retreat. Furthermore, the NFL rumor mill blew the whole thing out of proportion as there were countless rumors of where Rodgers might be headed. Therefore, it seems like even Packers legends that might have once respected Rodgers have had it. A legend and an ex-player from the Packers chose to make his thoughts clear about letting go of Rodgers. He also named a prospective candidate to take Rodgers' place.
The legend LeRoy Butler has had no compulsions in naming his pick for the successor of Old Man Rodgers' position. He voiced his opinion and it might be a hard pill to swallow for Packers' nations.
Has the Aaron Rodgers effect finally worn off for Packers Nation?
ADVERTISEMENT
Article continues below this ad
While Rodgers brought on a lot of fame and accolades to Green Bay, he might have brought about a lot of distress as well. While the Packers nation has been on its knees for Rodgers to return, the veteran is mostly gone for good. Furthermore, amidst such uncertainty for the fans, even Packers' legends like Butler have had enough. During the Matt Lombardo Show, Butler went on to speak up about what to expect at Green Bay. Butler implied that the backup QB, Jordan Love is more than ready to fill in Rodgers' shoes. He also said, "There's no more questions. He's ready to go. Whether Aaron [Rodgers] is ready or not, I want to find out about Love." The legend implied that he is ready for Love to take over in place of Rodgers' uncertain moves.
Furthermore, Love has already showcased that he can take over for Rodgers in the 2022 season. While he might not have been given a lot of opportunity, Love was able to showcase his abilities while he played in Rodgers' place.
ADVERTISEMENT
Article continues below this ad
Jordan Love in 2022
While the young QB did not get a lot of playing time in the 2022 season, he was able to showcase the potential he has. When Rodgers was suffering from an injury, Love stepped in and tried his best to fill Rodgers' shoes. In 4 games, Love had 195 yards, 1 touchdown and a clean zero interceptions. He might not have put up stellar numbers, but he was able to showcase his potential to the Packers nation.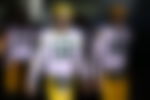 With Rodgers' position becoming unclearer day by day, Butler's advice might be the most pragmatic. It only remains to be seen if Love takes up the position of QB1 in the upcoming season or not.
ADVERTISEMENT
Article continues below this ad
Watch This Story: Breaking down the most likely landing spots for Aaron Rodgers if he leaves Green Bay