"Let's Be Real…": Former Teammate DeSean Jackson Goes Off on Lamar Jackson's Contract Drama With Baltimore Ravens
Published 03/09/2023, 11:10 AM EST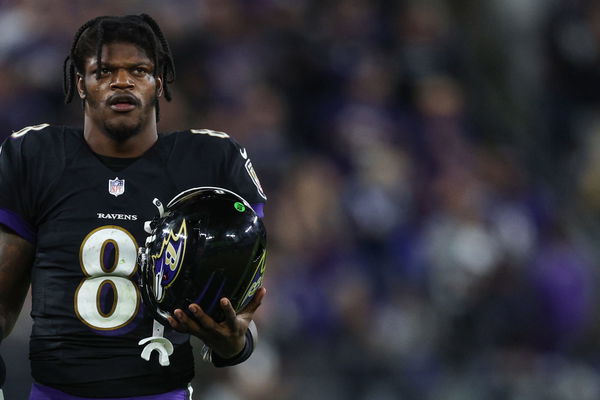 Lamar Jackson, and the Baltimore Ravens, saga is constantly taking new turns with new developments. The quarterback has been campaigning all on his own to get his demands met from the team. However, both parties in the discussion haven't budged. Furthermore, Jackson's uncertain predicament has caused fans to speak against the organization. And now his former teammates are coming out in support of Jackson.
One of the prominent voices is Jackson's former teammate, DeSean Jackson. He took to the 'Paper Route podcast' to showcase his support for the quarterback. The wide receiver made it clear how he thinks the organization should be treating him.
DeSean Jackson stands in solidarity with Lamar Jackson
ADVERTISEMENT
Article continues below this ad
As a player, Lamar Jackson earned the respect of his peers on the field as well as off it. One of the best examples of this is his former-WR teammate DeSean Jackson. The wide receiver went on to speak on how he thinks the organization should ideally be treating the star quarterback. He mentioned that the organization should be taking the best care of Jackson's needs. Furthermore, he mentioned that on top of not paying him, the Ravens have not been good at offering him help to bring home a ring.
Jackson mentioned that the star QB hasn't even been given any help as a franchise quarterback. Via the podcast, he emphasized this and said, "Let's be real what help has he had in the receiver room? Wait come on let's talk about the help. Let's talk about it because Ashley mentioned it you have to give this man help." Furthermore, he mentioned that the Ravens have not made an attempt at building a team around Jackson as the franchise quarterback.
The wide receiver was very vocal in his support for the quarterback. Furthermore, he is not the only one who went on to state their support for the QB. After some developments between their standoff, a lot of famous players went on to publically state their support for Jackson.
ADVERTISEMENT
Article continues below this ad
Developments from the Ravens cause outrage among the NFL fraternity
The Ravens also recently decided to place a non-exclusive franchise tag on Jackson. After this happened, different prominent personalities, part of the NFL fraternity, started stating their support for Jackson. Chief among them were ex-players like JJ Watt, and Robert Griffin III. They took to Twitter to showcase their support for the quarterback in his standoff against the Ravens.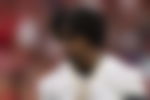 While his standoff with the Ravens continues, it is obvious that he has garnered a lot of support from the NFL fraternity. However, it only remains to be seen who will be breaking this stalemate and which of the parties will budge first.
ADVERTISEMENT
Article continues below this ad
Watch this story: 49ers eyeing Tom Brady again: NFL analyst discusses the pros and cons of bringing the NFL GOAT to San Francisco