"Love the Purse": Patrick Mahomes' Wife Brittany Matthews Wins Instagram After Her Gameday Outfit Against Tom Brady's Buccaneers Goes Viral
Published 10/05/2022, 2:12 PM EDT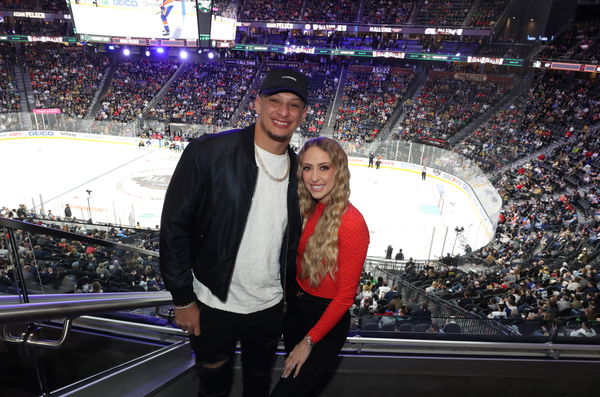 The Sunday night football witnessed several historical occurrences and excitements! Like how Patrick Mahomes won his last NFL game against Tom Brady 41-31. In addition, Brady and Mahomes' all-time meeting ended at 3-3 on Sunday.
ADVERTISEMENT
Article continues below this ad
But, aside from football banter, here comes the sideline spectacular. Brittany Matthews, Mahomes' 27-year-old pregnant wife, stunned her Instagram followers with her breathtaking Sunday appearance and a transparent Cult Gaia purse!
ADVERTISEMENT
Article continues below this ad
The slayer pose shouted, "Go Mahomes!"
Patrick Mahomes and Brittany Matthews are Whitehouse High School sweethearts. Matthews accompanied Mahomes on his path from a freshman to a quarterback worth $503 million. The famous couple has a one-year-old daughter named Sterling Skye and is expecting their second child. Matthews is noted for fashionably rooting for her hubby at all times. She opted to showcase her baby bulge in a 'Kansas Color' for the game against Brady's Bucs!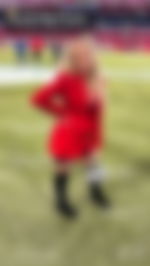 She wore a Sergio Hudson red oversized jacket with black Good Sports Apparel biker shorts. The thigh-high black spiked Christian Louboutin heels contributed to the overall glam factor of the game-day ensemble.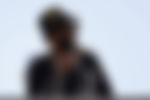 The white and clear Cult Gaia purse, however, stole the spotlight. Fans and fashion fanatics couldn't stop raving about the bag on Instagram when she published a slideshow of her images from the game night.
"I love your purse"– a user named baby._girl_cece ❤️❤️❤️ commented on her photo.
"You ATE this outfit!! You don't disappoint 🥰🔥🔥"– a fan wrote.
"Deets on bag babe"– tiurflwob9 exclaimed.
"Adorable" – commander.shilyn wrote.
"A beauty with a bump 😍😍 "– another fan commented.
Patrick Mahomes silenced critics with his recent triumph over Tom Brady
ADVERTISEMENT
Article continues below this ad
Now, the expectant mother picked this brand which works towards embracing creative energy with elegant ideals. The name 'Gaia' represents the goddess of 'Mother Earth and the daughter of chaos'. Britteny Matthews is well known for her stylish expertise and her fitness. Choosing a business that believes in blending natural feminine energy reveals a lot about her taste!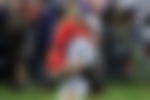 Matthews captioned her dolled-up photographs on Instagram, "Showed up to my Husbands business trip today". It was undoubtedly her enthusiastic effort to persuade her husband Mahomes to defeat the Bucs. Her red and black game outfit, equipped with Mahomes jersey No. 15 written on her biker shorts, exuded her love and support for the star quarterback.
ADVERTISEMENT
Article continues below this ad
Patrick Mahomes was heavily criticized following the Chiefs' loss to the Colts. However, the recent triumph over Brady's Buccaneers should provide Mahomes with a deserved space to claim his recognition among the detractors as well. The Chiefs' next game will be against the Riders. Let's see what other gorgeous looks Matthews can pull off the next game day to make her presence on the sidelines known to the NFL world.
Watch This Story: Antonio Brown Uploads Picture With Gisele Bundchen On IG Ahead Of Patrick Mahomes Match Up With Tom Brady