"Man That Was Ugly": Fans Hail Rob Gronkowski the 'New Terry Bradshaw' After NFL Legend-Turned-Analyst Makes Hilarious Blunder On Live TV
Published 01/23/2023, 2:51 AM EST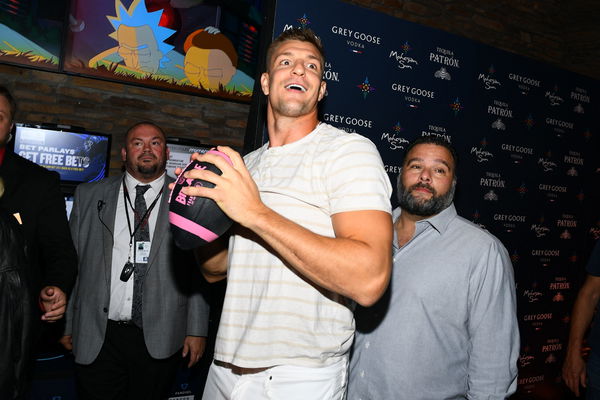 Rob Gronkowski has always had a hilarious side. While some of the times it's intentional, Gronk has made multiple statements that have unknowingly become the source of humor for fans. There have been times in the past when Gronk's actions on the internet have made fans laugh. Recently, the former tight end went on to commit a hilarious blunder while fulfilling his role as an NFL analyst.
Gronk's blunder went viral on Twitter when it was shared by a prominent NFL reporter in a stoic fashion. The verbal faux pas caused some hilarious reactions from NFL fans on Twitter and some interesting comparisons.
Fans go off after Rob Gronkowski committed a hilarious faux pas
ADVERTISEMENT
Article continues below this ad
It seems that Gronk is being compared to one of the biggest legends of the NFL. NFL fans broke out their own humor muscles after Gronk messed up a simple name. He ended up entirely mispronounced the Eagles' offensive coordinator. As per Avi Meirov's tweet, Gronk mispronounced Shane Steichen's last name.
However, Gronk ended up saying something along the lines of 'Shane Spikeman'. After he absolutely butchered the Eagles' OC's name, fans were very quick to express how hilarious the error actually was. One fan was convinced that Gronk was the second coming of Terry Bradshaw.
He's the new Terry Bradshaw.

— Ron "The Rental King" Avis (@ronavis) January 22, 2023
Furthermore, another fan was convinced that television is not the right place for the former tight end.
Furthermore, there were comments on how Gronk could make such a blunder.
And just think he read that off his notes before he said it.

— E2️⃣🐝 (@elb_red) January 22, 2023
However, there were fans who believed that the blundered name will now be the OC's new name.
Steichen will now, from here on out, be known as: "Spike Man".

— Chris Van Bueller (@ChrisVanBueller) January 22, 2023
Fans also believed that Gronk exists just for comic relief.
can somebody tell me, is Gronk really bad at broadcast, or they know and put him on purpose for comedic relief??

— Football Cat (@Miawzudin) January 22, 2023
There were also comments on who Gronk should work for instead of being a serious analyst.
Gronk is working for the wrong company. His personality would fit perfectly with Barstool Sports or The Pat McAfee show. His personality is hiding behind that suit

— Sam Ockwood (@SamOckwood) January 22, 2023
There were several other Bradshaw comparisons.
The FOX broadcast needs a little life and maybe the self deprecating humor of Gronk is what it needs. It's an approach that's worked for Bradshaw. 🤷🏼‍♂️ IMHO

— Eric Bartz (@cota2k) January 22, 2023
Terry's got to pass the torch to someone lol

— Steve Kenyon (@kenyoninstall) January 22, 2023
It seems like the fans were all for trolling the former tight end for his errors throughout the segment, starting with the Spikeman blunder. It seems like the fans were making some comparison to Bradshaw. Interestingly, Bradshaw has a major history of making verbal errors during commentary as well as speaking during publically broadcasted analysis sessions.
ADVERTISEMENT
Article continues below this ad
Did Gronk pull a Bradshaw?
It seems like the Bradshaw-Gronk comparisons are in full swing after Gronk messed up on air. Bradshaw has had some history of messing up with his words while being very publically broadcasted. However, while Bradshaw's goofs might have something to do with his age, fans had some CTE speculation about Gronk's goof-ups.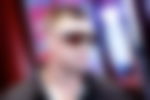 It seems like Gronk's mess-up was received in a hilarious fashion by the fans. Furthermore, it seems like the fans are just eager to see what antics Gronk might pull next in an analysis session.
ADVERTISEMENT
Article continues below this ad
Watch This Story: Tom Brady Went to The Same High School As This Controversial MLB Hall of Famer Who Was Also A 14x All-Star
Edited By: Ajinkya Aswale