2600 Days Of Wait Ended In Jubilation As This NFL Star Won Cinema's Supreme Honor In Dramatic Fashion in a 2020 Ceremony
Published 03/12/2023, 11:20 AM EDT
The NFL has always been filled with some immense talent on and off the field. In recent times, fans have seen current players of the league showcase their talents on the big screen. One great example was Travis Kelce's success during Saturday Night Live. However, there have also been ex-players who have gone on to win some of the most prestigious accolades in the entertainment world. Interestingly, the ex-football player had made his own predictions with supreme confidence.
The player in question was a wide receiver who had about 3 seasons in the NFL. However, his achievements in the world of entertainment went on to grab the attention of fans who know nothing about the sport.
An NFL player's successful second career
ADVERTISEMENT
Article continues below this ad
The ex-player in question is Matthew A Cherry. After the end of his NFL career, Cherry decided to become a part of the entertainment industry by choosing to enter the short film industry. In the year 2020, Cherry went on to win an Oscar Award for his direction and writing in the film, Hair Love. As per the Guardian, the ex-NFL player had put out a tweet in 2012 saying that he would eventually win one.
ADVERTISEMENT
Article continues below this ad
He had supreme confidence in his own abilities outside of the NFL world. He even went on to speak about the different thought processes he adopted to approach the film industry.
 Cherry's words about the filmmaking business
Often times when NFL athletes venture into the world of art, they are looked at from a different perspective. He mentioned how people might have perceived him, "Athletes are always looked at weirdly when they try to do something outside of what they've been known for, and I was always conscious of that." However, he did not let anyone's perception of him stop him from pursuing his dream. Furthermore, it went on to bring him success as well.
ADVERTISEMENT
Article continues below this ad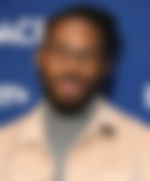 Even with some judgment, Cherry has gone on to win a brilliant accolade. It only remains to be seen what more he can win after his spectacular film.
WATCH THIS STORY: Tom Brady reveals the worst kept secret about NFL holdings
Edited By: Gideon Mathson