New Details on Tom Brady's Mother's Reaction to Cowboys Loss Suggest a Different Path For the NFL Legend
Published 01/19/2023, 6:15 PM EST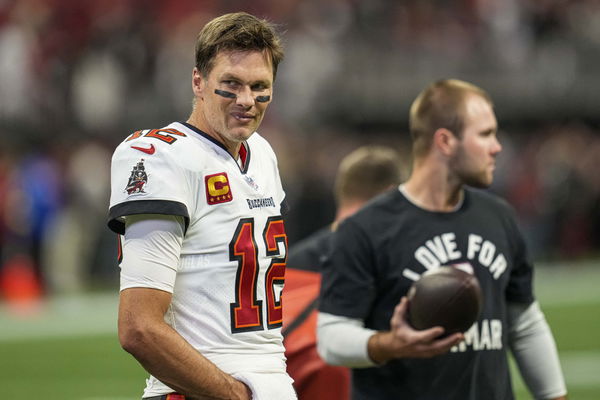 The Buccaneers lost their Wild Card game against the Cowboys. Both the Bucs and Tom Brady tried their hardest to conquer the Cowboys, but alas, were unsuccessful. It was a deeply saddening moment for Brady and Bucs' fans. However, it seems like the fans and the players were not the only ones who were extremely disheartened. It seems as though Brady's mother was very emotional after seeing her son lose the game.
Brady's mother was obviously saddened by her son's loss. However, her overtly emotional reaction was genuinely unsettling for a lot of people. Speculation quickly arose that there might be more here than what meets the eye. The speculation that has followed has gone on the track of Brady possibly choosing a very different path for his NFL career.
Is Tom Brady finally done with the good ol' pigskin?
ADVERTISEMENT
Article continues below this ad
After Brady and the Bucs lost their game against the Cowboys, Brady was emotional. While being there, NFL insider, Rick Stroud explained that the Bradys seemed to have shared a never-before-seen moment, as per First Sportz. Stroud mentioned that he had never seen Brady's parents go and greet him at the field turf side.
He also said, "Outside the tunnel there, as he was coming off on the turf side, he stopped and gave them a hug and a kiss. I've never seen them out there before." Stroud also mentioned that he could see Brady's mother choking back tears. With such a moving gesture after Brady's playoff exit, it is hard not to imagine that something is afoot here.
Speculation has quickly emerged that the reason his parents were so emotional was due to it being his last game. As there is no confirmation about retirement or even a trade, such moments spark thoughts about a possible retirement. Admittedly, Brady might have a staunch reason to not come back to Tampa Bay.
ADVERTISEMENT
Article continues below this ad
Tampa's unfavorable conditions for Brady's return
While Brady might even want to come back to Tampa, it seems like the Bucs have given the quarterback a strong reason to not return. The Bucs seem to be facing a salary cap issue, with the team exceeding the limit by miles. While he might want to return, it would make no sense for the quarterback to have to play in the middle of a team's cap issues.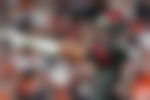 While Brady's mother's reaction might have been an indication of something, it is impossible for anyone to know until Brady himself decides to make things clear. It seems like only time and, of course, Brady will be able to tell fans what his next step for the future might be.
ADVERTISEMENT
Article continues below this ad
Edited By: Deepika Bhaduri