New England Patriots Quarterback Suffers Minor Injury Scare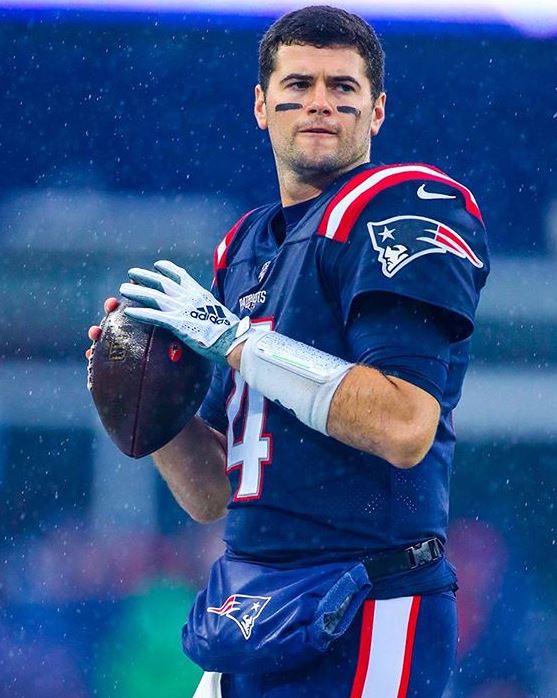 It's been a hectic offseason for the New England Patriots' head coach Bill Belichick. The veteran NFL coach has been dealing with the departure of protege Tom Brady who left for Tampa Bay earlier this year. Brady and Belichick enjoyed great success with the Patriots over the last two decades. The pair have won six Super Bowl titles.
Undoubtedly, this year will pose a new challenge to coach Belichick. He's one of the finest coaches in the league but replacing TB12 won't be an easy task. 2019 draft acquisition Jarrett Stidham and Brian Hoyer were the options that Belichick had to choose from. That was before the Pats moved to bring in Cam Newton on a one-year deal worth around $1.5 million.
All three quarterbacks were seen training together earlier this week. However, NFL insider Adam Schefter reports that there have been some fitness issues with Stidham.
ALSO READ –NFL Expert Adds To The Hype Surrounding Tom Brady and The Buccaneers
New England Patriots' Jarrett Stidham undergoes upper leg scans
Patriots' QB Jarrett Stidham was taken to a local hospital on Thursday for precautionary tests on his upper leg that came back negative, per league sources. Stidham returned to the team this morning and went through practice Friday, though with a lighter load than usual.

— Adam Schefter (@AdamSchefter) August 21, 2020
As per Schefter's tweet, Stidham felt some discomfort in his upper leg and hip region. While the young quarterback went through practice on Friday, he did not indulge in strenuous exercises that could have added to his injury struggles.
"Coach held him [Jarrett Stidham] today, but I'm pretty sure he'll be out there ready to roll the next time we're ready to practice. As soon as the decision is made, obviously that's an opportunity to start going in a specific direction," New England Patriots OC Josh McDaniels said in a video conference call.
Jarrett Stidham is here at practice and is smiling pic.twitter.com/2gAzrhBTdv

— Mark Daniels (@MarkDanielsPJ) August 21, 2020
McDaniels further spoke about the current 'quarterback conundrum' in New England. He said that it would help to finalize a starting quarterback before the season starts.
"The quicker those decisions end up being made, then you've got to start heading in a certain direction. At this point in time, in camp, the competition that we're seeing across the board on our football team at each position offensively is really what we're looking for because I think that's what makes us all better. I wouldn't trade that for anything," McDaniels added.
Bill Belichick's boys will kick-off their post-Tom Brady era with a clash against the Miami Dolphins during opening week. Who do you think will be calling the shots when the Pats take to the field on September 13, 2020?
ALSO READ – Cam Newton or Jarrett Stidham – The Battle For Quarterback Remains Open in New England