NFL Legend 'Disturbed' by Antonio Brown's Treatment of Tom Brady and Gisele Bündchen Especially Because 'He Put Him in a Situation Where AB Was Able to Get a Ring'
Published 12/01/2022, 8:00 PM EST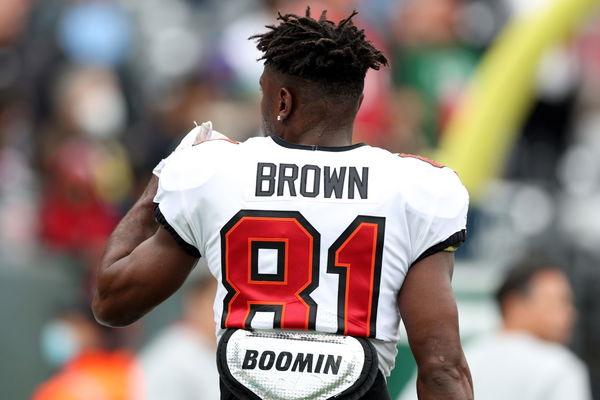 Antonio Brown has been taking digs at Tom Brady and his ex-wife Gisele. He has been very public with his tweets and his content on social media. This has been surprising for various members of the NFL community as Brady seemed to have helped AB. Even Shannon Sharpe and his guest, Michael Vick had something to say about it.
This week, Michael Vick was a guest on Sharpe's show, 'Club Shay Shay'. While on the show, Vick shared his thoughts on the whole AB-Brady feud. He mentioned how he viewed it and Sharpe also weighed in.
ADVERTISEMENT
Article continues below this ad
Michael Vick on AB's feud
Michael Vick mentioned his thoughts regarding AB's feud with Tom Brady. He talked about how Brady helped out AB after he wasn't accepted by others in the league. The Pro-Bowler spoke about how AB's reaction was a little out of place.
Vick said, "that right there was a little disturbing to me too," referencing Brown's obscene digs at his ex-teammate. Vick spoke about how Brown and Brady had shared a true friendship. He mentioned that Brown and Brady seemed like they were creating a bond as teammates. Vick also said, "He put him in a situation where AB was able to get a ring,' mentioning how Antonio Brown won a ring because of Brady. While on the show, Shannon Sharpe also talked about his thought on AB.
ADVERTISEMENT
Article continues below this ad
Sharpe's thoughts on Antonio Brown
Shannon Sharpe also shared Vick's view on AB. Sharpe mentioned that he felt that AB's behavior was disrespectful and disappointing. He talked about how the ex-wide receiver did not treat his former teammate right. He said, "you could be a jerk to a lot of people. I don't think you should be a jerk but someone that that reached out gave you an olive branch picked you up propped you up yeah you do them like this?" Sharpe also spoke about the fact that Brady had invited Brown to live in his home and that Brown's actions were ungrateful.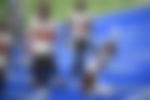 With so many people speaking up against the way AB has acted with Brady, it increasingly seems like AB is in the wrong. The rapper's actions might be unforgivable but the real question still remains is what is the motive behind them?
ADVERTISEMENT
Article continues below this ad
Watch this story: Tom Brady Went to The Same High School As This Controversial MLB Hall of Famer Who Was Also A 14x All-Star