NFL Legend Sheds Light on Brief Tenure as Antonio Brown's Teammate: "Other Than Him Getting a Little Aggravated…"
Published 12/01/2022, 7:30 PM EST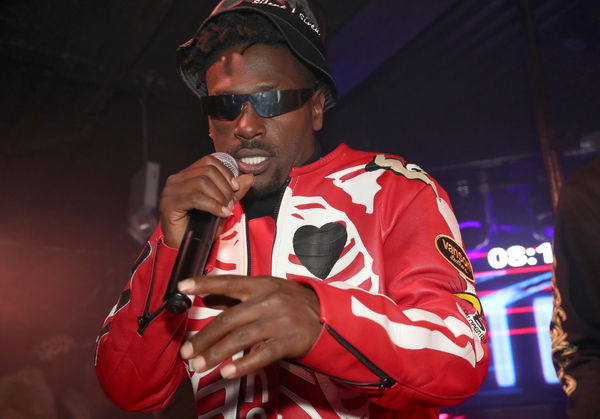 Antonio Brown has been the talking point of many conversations. From digs at Brady, to his infamous rap albums, Brown never fails in piquing the interest of people. Subsequently, another remembrance of Brown is his performance when he played. While his current actions might have controversial reactions, AB's play was always touted as one of the best in the league.
One such conversation, where AB was the talking point, occurred between Shannon Sharpe and Michael Vick. Vick and AB had played together briefly. They were both parts of the Pittsburgh Steelers. Vick spoke about AB's temperament on the team and his demeanor as a teammate.
ADVERTISEMENT
Article continues below this ad
How was Antonio Brown with the Steelers?
Antonio Brown played 130 games with the Pittsburgh Steelers. He had a stellar record of 837 receives, 11,207 yards, and 74 touchdowns. Furthermore, in just 130 games he had 31 ATT as well. He performed splendidly with the Pittsburgh Steelers and was liked by his quarterback, Michael Vick as well.
Michael Vick appeared on Shannon Sharpe's 'Club Shay Shay' show. Vick spoke about AB's demeanor and behavior as a teammate. The four-time Pro-Bowler mentioned that he thought AB was a great teammate. He said, "other than him getting a little aggravated that he didn't get the ball, AB was a great teammate man." Furthermore, Vick also said that he had no clue that AB would turn out the way he did in terms of his feud with Tom Brady. Vick also praised AB's work ethic and his actions as a teammate.
ADVERTISEMENT
Article continues below this ad
Michael Vick on AB's work ethic
Vick went on to speak about AB and the way he was in practice. When Sharpe questioned any early signs of AB's current actions Vick countered and said, "AB was a hard worker he believed in himself. He loved big man. He was until he was smart, understood the system." Furthermore, Vick praised his former teammate's love for the game.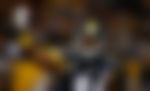 The ex-wide receiver received some praise from his ex-teammate. However, Vick was also shocked by the way AB's behavior has become with a former teammate. He also stated that he did not think that the rapper would be like this. With an old teammate so flabbergasted by his behavior, one wonders what happened for AB's behavior to change so drastically.
ADVERTISEMENT
Article continues below this ad