Resurfaced Video from 2006 shows Gisele Bündchen Completely Ignoring Justin Timberlake Due to Laser Eye Focus
Published 03/13/2023, 4:44 PM EDT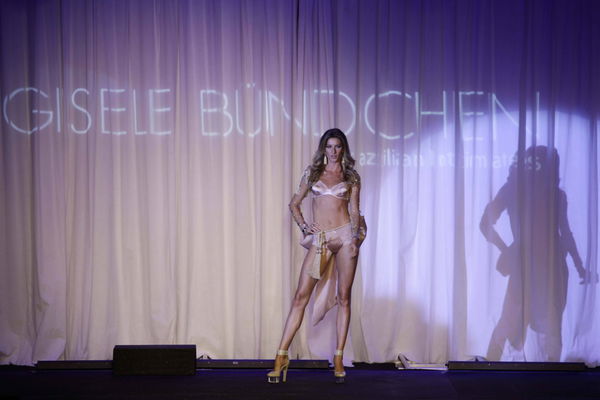 Gisele Bündchen is slowly crawling back to her glorious modeling days. However, in her prime, she was revered by many as one of the best models to grace the runway. She had some big deals with brands like Victoria's Secret and Louis Vuitton. Furthermore, the model has even recently done shoots for a Latin American shoe brand. However, the internet was recently stunned as an old video of Gisele walking the ramp resurfaced.
Gisele was seen walking on the ramp as former NSYNC member, Justin Timberlake went on to dynamically perform his music. However, an interesting phenomenon took place as Timberlake went on to sing.
The laser focus of Gisele Bündchen on the runway
ADVERTISEMENT
Article continues below this ad
While the whole world was busy enjoying the visual symphony between Justin Timberlake's singing as well as Gisele's walk, the model herself was focused on the task at hand. While it might seem almost impossible to resist the singing of Timberlake, Gisele walked with professional poise. She stayed committed to her role at the moment and executed her walk to perfection.
While it would be almost impossible for someone to resist Justin Timberlake singing Sexyback, Gisele pulled it off with grace and ease. She showcased absolute professionalism and brilliance as a model. Although, one might say that it is a piece of cake for someone like Gisele.
Gisele has showcased her focus on several occasions, even now with higher stakes than Victoria's Secret runway. She once had to do an impeccable walk at the Rio Olympics of 2016.
Focused Gisele at the 2016 Olympics
ADVERTISEMENT
Article continues below this ad
While Gisele is a professional model, her vast portfolio amasses some spectacular events. The model sang at a huge music festival in Rio and that isn't even her most impressive achievement in Rio. Gisele had walked a long runway in front of the whole Olympics crowd and had represented her country.
She had even spoken about her accomplishment and said,  "This is a very special moment for my country and I am humbled that they invited me to be a part of such a special celebration." She showcased grace and perfection in her walk on the Olympic runway. With such an accolade, Justin Timberlake suddenly doesn't seem like such a big deal.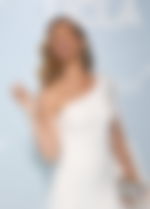 While Gisele's runway days are seemingly behind her, she still hasn't lost her edge in the modeling world. It only remains to be seen what wonders the model will do as she continues with her career.
ADVERTISEMENT
Article continues below this ad
WATCH THIS STORY: Tom Brady reveals the worst kept secret about NFL holdings