Former Saints Coach Becomes Top Pick For 15 Years' Experience To Fill Nathaniel Hackett's Shoes
Published 12/27/2022, 10:00 AM EST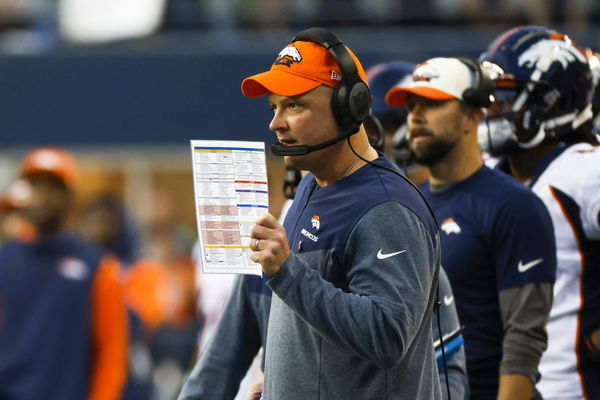 The Denver Broncos made some changes to their coaching staff. After a disappointing season of 4-11, Nathaniel Hackett was recently fired as head coach. The Denver Broncos had hired Hackett at the start of the NFL season with the hopes of bolstering the Broncos' chances. However, after firing him, the Broncos now need to be looking for their next head coach. Furthermore, with a 4-11 record this season, they'll need a coach that can make a real difference, fast.
While Hackett was just fired, there seems to be a lot of a lot of buzz on who might be the next coach for the Broncos. While speculation still goes on, the former Saints Coach might be a frontrunner for the job.
ADVERTISEMENT
Article continues below this ad
Who might replace Nathaniel Hackett?
The Denver Broncos are now in the market for a new head coach. After Nathaniel Hackett was fired, the Broncos might have set their sights on Sean Payton, the former New Orleans Saint's head coach.
It seems that Payton is one of the biggest contenders for the position. The ex-Saints coach has a brilliant record of with the Saints. He led the team to a 152-89 win record and a Super Bowl ring. Furthermore, the coach is known for his longevity with 15 years with the Saints before he retired in 2021. Now, he remains the most well-known candidate for the position, as per Clutch Points. With the Broncos looking for a new head coach, the reason behind Hackett's firing evidently became clear.
ADVERTISEMENT
Article continues below this ad
The head Bronco is no longer a Bronco
It was obvious that the Broncos were not doing well. However, after the addition of Russell Wilson, the Broncos' management expected quicker results. However, as Nathaniel Hackett failed to deliver, the Broncos seem to have parted ways with him. Furthermore, Broncos and NFL fans alike were really happy with the fact that Hackett will not be on the reins anymore.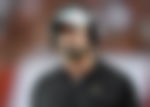 With the Broncos' head coach position vacant, speculation has been rising with respect to who will be handling the unruly Broncos. With Sean Payton being one of the frontrunners, the million-dollar question is who will take up the position of head coach for the Broncos?
ADVERTISEMENT
Article continues below this ad
WATCH THIS STORY: Russell Wilson's Broncos are in self-destruct mode after defensive player seemingly shouts at $250 million QB
Edited By: Gurjyot Singh Dadial