"This Dude Is Such A Diva…": Aaron Rodgers' Latest 'No Point In Coming Back' Remark Is Catching NFL Fire
Published 01/18/2023, 4:00 PM EST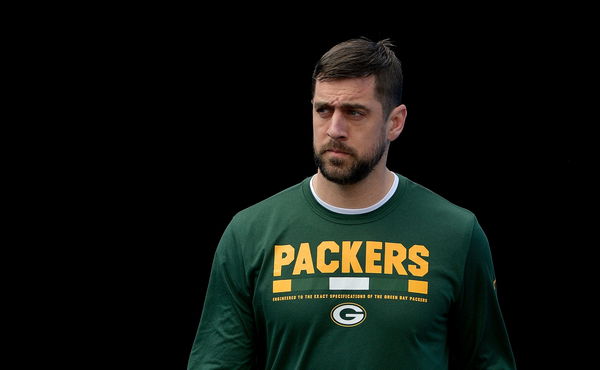 Aaron Rodgers has been going on very different tangents right now. After a disappointing exit for Rodgers and the Green Bay Packers from their run for the playoffs. However, after a disappointing ending, it seems like Rodgers has had a drastic shift in his thought process. While during the season, he was supportive of the Packers' strategies, it might seem like he has changed his mind.
Recently, on 'The Pat McAfee Show', he made a few statements that were shocking to McAfee as well as fans. As his statements went viral on Twitter, fans were very quick to respond.
ADVERTISEMENT
Article continues below this ad
A new statement from Aaron Rodgers makes fans go crazy
Rodgers recently made a few shocking statements on the Pat McAfee show. The quarterback's words came after the Packers were eliminated from attempting to make the playoffs. Furthermore, it caused an insane reaction among the fans.
As Rodgers' statement went viral, a number of reactions came along. One fan thought that Rodgers might have been stringing people along.
This dude is such a diva. Stringing along everyone until the last minute just for attention

— Sean Sullivan (@seansully1985) January 17, 2023
However, this fan thought that Rodgers needs a change in the franchise.
Dude needs a change of venue like Peyton and Brady. That franchise and him just don't vibe.

— Brandon Maliszewski (@nucklehead357) January 18, 2023
Fans also think that Rodgers is making a big deal out of things.
I really don't care anymore, Rodgers is just dragging it out.

— Timothy Zoromski (@timothyzoromski) January 18, 2023
Furthermore, some fans thought that Rodgers should not be returning at all.
If you're thinking about retirement You're already retired. Walk away Aaron

— Tony Montana (@TonyMon84710248) January 18, 2023
There were fans who felt like Rodgers might also be a little overpaid and urged him to correct this.
Fans also thought that Rodgers might have been singing the same old tune.
Furthermore, some fans believed that the QB's priorities weren't in place.
Win it all for this MFer means MVPs not SB. 🤮

— Mission Chief (@SanBrunoCapital) January 17, 2023
Ultimately, it seems like fans were royally ticked off with the way Rodgers has been acting after his season ended. It seems like after the Packers' season ended, Rodgers has been making statements that have been grating and shocking the fans.
ADVERTISEMENT
Article continues below this ad
Intense reactions to Rodgers' words
Rodgers has been making some bold statements after his season was cut short. After Green Bay did not make the playoffs, the QB has been going off on a different tangent. He has been talking about how he feels like he could win another MVP and fans have not been taking it exceedingly well.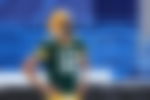 It seems like Rodgers' tune has changed multiple times with the way he wants the remainder of his career to go. From retirement to playing for different teams, the trajectory of his career has changed too fast in little time. However, it seems like only time will tell if Rodgers will be going home, back to the Packers, or to another team altogether.
ADVERTISEMENT
Article continues below this ad
WATCH THIS STORY: Tom Brady's worsening form makes Aaron Rodgers' BFF express deep concern in four letters