Three-time Super Bowl Champion Foresees a Packers Journey Without Amazing Aaron Rodgers
Published 12/27/2022, 8:00 PM EST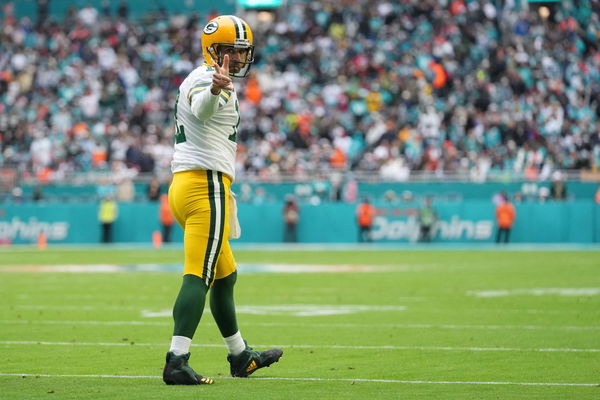 Aaron Rodgers has been a key player for the Packers since 2005. He has been a great asset to the team and has mentored the team's younger players. With the quarterback getting older, the team might need to start thinking about who will take over once the curtains close on the Aaron Rodgers show. Evidently, a three-time Super Bowl champion, and NFL Fox analyst, has an option for the team.
Interestingly, Mark Schlereth thinks that after this season, Aaron Rodgers might not be a part of the  Green Bay Packers' journey. The analyst also spoke about the options that the Packers have.
ADVERTISEMENT
Article continues below this ad
Who will wear the crown of Aaron Rodgers?
According to the NFL analyst on 'The Herd', the next best logical step would be the current QB2, Jordan Love. In fact, Schlereth talks about how it might already be a done deal.
While on The Herd, Schlereth said, "I think they've already made the decision they're this is it for Rogers I think they've already made the decision that Jordan love can play and he's going to get an opportunity next year right I did my gut just tells me." While the analyst did not have any concrete sources, he seemed very adamant that next year belonged to Jordan Love. Interestingly, NFL fans had varied reactions to this take.
Do the fans think Rodgers will play next year?
NFL fans have been all over Aaron Rodgers' performance in the game the Packers played against the Dolphins. Furthermore, they had no qualms about sharing their thoughts about Schlereth's opinion. One fan was not very convinced with the opinion Schlereth shared.
Okay, hold on, after listening to this. Mark says he THINKS the Packers have made the decision. He is not STATING they have made the decision to move on from 12.

— PackersHome (@PackersHome) December 26, 2022
Furthermore, another fan mentioned the irony behind the situation.
I think MAYBE this is sort of like ironically the Farve/Rodgers thing … they are comfortable with Love and dont want to lose him if yet again Rodgers comes back … not sure i see Rodgers OR Brady playing anywhere next year … but if one comes back, I say it'd be Rodgers

— Xmetal (@Xmetalfanx) December 27, 2022
However, there were fans who were seriously taking into consideration the analyst's opinions.
Ideally, we pick up Love's fifth year option and play Rodgers thru 2024. After that, he's 42 and his cap hit ain't bad. We let him go and Jordan starts 2025 for us.

— Super Saiyan Carl (@carlmikel) December 27, 2022
Moreover, Packers fans were very skeptical about the Super Bowl champ's previous predictions.
Isn't this the same guy who claimed Rodgers would be a Bronco? Yes Mark I know, you have a ring.. But your takes aren't as good as your play on the field.

— Scott B…. (@CheesyscottB) December 27, 2022
ADVERTISEMENT
Article continues below this ad
The analyst's thoughts seem like they might have come from the right place. However, his views did not resonate with a lot of NFL fans. While Jordan Love might be an accomplished QB, it might be hard for the Packers to part with A-Rod and the fame that he has brought to Wisconsin with him.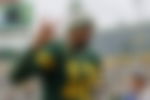 The predictions by Schlereth might not have been very off base. However, it was not a take that sat very well with the fans. It only remains to be seen what the quarterback situation will be for Green Bay next season.
ADVERTISEMENT
Article continues below this ad