"When She Was in Brazil…": New Details Revealed on Gisele Bündchen's Love Life Months After Divorce With Tom Brady
Published 03/17/2023, 1:53 PM EDT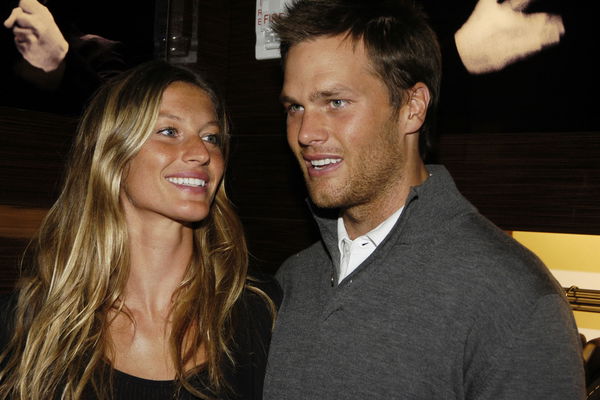 One of the biggest power couples of the NFL used to be Tom Brady and Gisele Bündchen. However, their divorce devastated their fans and shook the fraternity. With how picture-perfect they were, no one expected their marriage to crumble so instantaneously. Furthermore, the divorce itself was riddled with controversies and newsworthy blunders. However, by October 2022, the couple's marriage was done and dusted. However, the common belief is that with every ending there comes a new beginning. Everyone expected the superstars to move on and find new beaus.
Even after their divorce, the new singles had a lot going on in their lives. Brady went on to try and make sure his team continued on its path to the promised land. Furthermore, Gisele took her modeling career on an interesting new path. Between their busy lives, the couple did not seem like they had time for romance. Recently, it became very clear that at least Gisele is not ready to date.
Was Gisele's split from Tom Brady too much for her?
ADVERTISEMENT
Article continues below this ad
After their divorce, everyone expected Gisele to have numerous suitors. In fact, there were even some rumors about the model dating her daughter's martial arts coach. However, these rumors were quickly dispelled. Admittedly, the model herself is not ready to get back into dating. As per the US Magazine, her friends had tried to help her get back into dating. A source close to the model even said, "Gisele is not ready to date again yet. When she was in Brazil, friends tried to introduce her to a few men, but it didn't feel right."
Furthermore, the sources also mentioned how the model is spending her days. Apparently, Gisele is completely focused on her family. She seems to be focusing more on prioritizing time with her family as well as her career. Furthermore, the model has gone on to give more emphasis on her diet, fitness, and her brands. She even has plans to spend the summer with her children in Brazil. Interestingly, Brady himself is in a very similar boat. His situation after their divorce is not very fruitful in terms of dating.
The fun, 'single' life of Brady
ADVERTISEMENT
Article continues below this ad
While one would expect a superstar like Brady to have jumped back into the dating pool, the ex-quarterback is also taking it slow. Post his divorce, Brady immediately turned his attention to the ongoing NFL season. He tried very hard to ensure that the Buccaneers were able to make a campaign for another Lombardi trophy. However, after his attempts failed, Brady decided to leave the NFL behind.
The NFL's GOAT has currently been spending a lot of time with his immediate family and friends. Every now and then, the quarterback puts up images of him enjoying his time with people close to him. However, there has been no substantial information about the quarterback's dating life.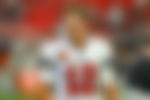 While there haven't been any developments in either of their dating lives, it was to be expected. After all, Gisele and Brady had been married for about 13 years. However, only time will tell if either of the desirable singles will break the internet with their dating news.
ADVERTISEMENT
Article continues below this ad
Watch this story: Surprising Twist in Gisele Bündchens Love Life Involves NFL GOAT Tom Brady Connection