With Millions On The Line, Tom Brady Takes First Step Towards Cutting Ties With FTX And Their Bankrupt CEO Sam Bankman-Fried
Published 11/15/2022, 8:30 AM EST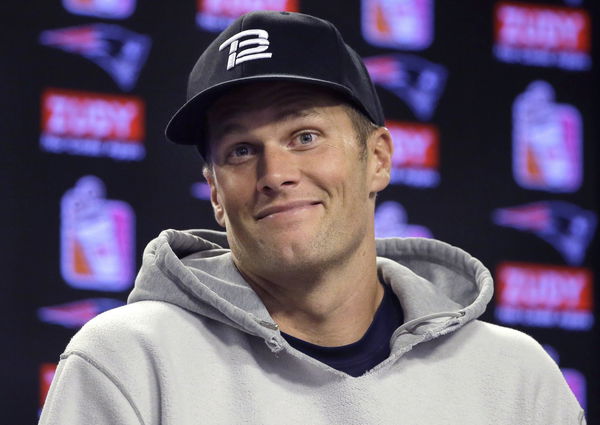 Tom Brady has been having a very volatile year. Starting with his divorce, his confusion regarding his retirement, and then the FTX scandal. The America-based crypto-exchange platform had declared bankruptcy.
The declaration of bankruptcy particularly impacts Brady as he had invested in FTX for an equity stake, the value of which is pretty insignificant. The Buccaneers quarterback has taken the first step towards cutting his ties with the failing cryptocurrency platform.
ADVERTISEMENT
Article continues below this ad
Tom Brady and the laser eyes
When cryptocurrency entered the market, there was a trend in social media. In this trend, a proponent of cryptocurrency would change their profile picture to a picture of their face with a colored laser on the eyes. Different colored eyes on a profile picture also signified different things.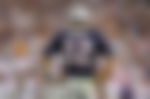 The color code worked with red being an avid supporter and proponent of Bitcoin and blue being Ethereum. Until recently, Tom Brady had a picture of him with red laser eyes on his Twitter profile. This seemed like a very in-trend move. However, Brady faced a lot of flak for having such a profile picture. Consequently, this was after the FTX app had declared bankruptcy.
Brady had also faced a lot of flak for the commercials that he had shot for FTX. In an attempt to start fresh, Brady took the first step of detaching from FTX and Sam Bankman-Fried by changing his profile picture.
Brady's entanglement with FTX
ADVERTISEMENT
Article continues below this ad
Tom Brady, along with his ex-wife, Gisele Bündchen, had invested in FTX. Previously, both Brady and Bündchen had been offered an equity stake in the company, in exchange for the QB being their celebrity ambassador and Gisele becoming the environmental and science adviser.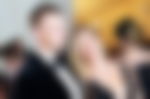 Interestingly, their equity stake was kept a secret from the public. Within months of the deal, the FTX exchange's value was estimated to be a hefty  $32 billion. Brady also made a comment about the possibility of cryptocurrency and said, "It's an incredibly exciting time in the crypto-world and Sam and the revolutionary FTX team continue to open my eyes to the endless possibilities." This statement obviously did not age well. After the FTX crash, there was a lot of blame assigned to Brady for representing the app.
ADVERTISEMENT
Article continues below this ad
Now it seems like Brady is slowly taking steps to separate himself from the issue. When will Brady make a statement that makes his position clear? What will Brady's stance now be when it comes to cryptocurrency?
WATCH STORY: 31-year-old former Dallas Cowboys tight end Gavin Escobar tragically passes away in a rock climbing accident
Edited By: Gurjyot Singh Dadial