"Would Make Pat Like Way More Marketable": Jackson Mahomes Gets Hit With Below the Belt Shots Amidst Descent Into Apparent Rock Bottom
Published 03/14/2023, 10:22 AM EDT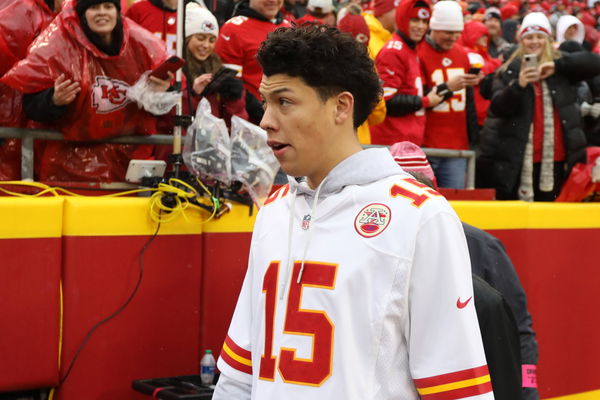 Fame is never easy to handle, even if one is the brother of a Super Bowl champion. While Patrick Mahomes has been making history on the field, his brother has been getting ostracized by multiple sources. It takes a lot for someone to ostracize a 22-year-old, who was showcasing his support for his brother, albeit in a flamboyant manner. However, with recent allegations, a lot of his past actions have been coming to light.
The host of the 'No Jumpers' podcast, Adam22 went on to speak about the actions of the TikTok star. He mentioned an older incident that was disrespectful. Interestingly, the mentions of the incident came after the recent serious allegations against Jackson.
Uncalled shots taken at Jackson Mahomes
ADVERTISEMENT
Article continues below this ad
While Patrick Mahomes has been making history for himself and his team Jackson Mahomes has been highly active on TikTok. He gained a lot of popularity, both good kind as well as bad after he became famous in TikTok. Some NFL fans consider the young TikToker a menace, partly due to his behavior in support of the quarterback but also partly due to his past actions. On his podcast, the rapper spoke about Jackson's behavior and made some insinuations about the youngster. Adam22 made it clear that he is not Jackson's biggest fan, and he went on to make an assumption about him.
With his guests on the show, the podcasters spoke about the possibility that these assault charges were being fabricated. The reason that they stated was to take away the stereotyping he is facing. Due to his TikTok activity, Jackson has received a lot of flak and speculation of him being gay. However, the podcasters speculated that the assault charges might have been fabricated to erase this image. The podcasters went on to say, "That's going to be a big deal. Everybody's going to non-stop talk about that if he comes out.  Maybe he is straight he's just giving gay to us. That would make Pat look way more like marketable if he accepts that." 
Adam22, and his guests insinuated that Jackon's assault charges might just be made up to make the Super Bowl-winning quarterback more marketable. Furthermore, the podcast also went on to mention previous acts of Jackson that gained him his unlikeability.
Is this the real reason why the brother of Patrick Mahomes is disliked?
ADVERTISEMENT
Article continues below this ad
While Jackson has been deemed disliked due to his TikTok shenanigans, there might be other reasons for all the flak he has garnered. The TikToker had once gone on to perform a TikTok dance on the retired number of a dead football player. Jackson posted a video that went viral that showed him dancing on the number of the late-Redskins player, Sean Taylor. The late-Washington player had been shot dead in a home invasion in 2007. Fans obviously found TikToker's actions very disrespectful. He faced a lot of flak for his shenanigans.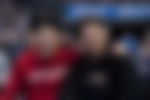 ADVERTISEMENT
Article continues below this ad
After this podcast, fans are sure to wonder about the agenda behind his charges. It seems like only time will tell what will happen in Jackson Mahomes' case.
WATCH THIS STORY: 21-year-old millionaire QB determined to leave his mark like Tom Brady and Patrick Mahomes