Fans Worried for Tom Brady After Goat Looks 'Dead' at UFC 285 Public Appearance Alongside Former Teammate
Published 03/05/2023, 4:25 AM EST

Follow Us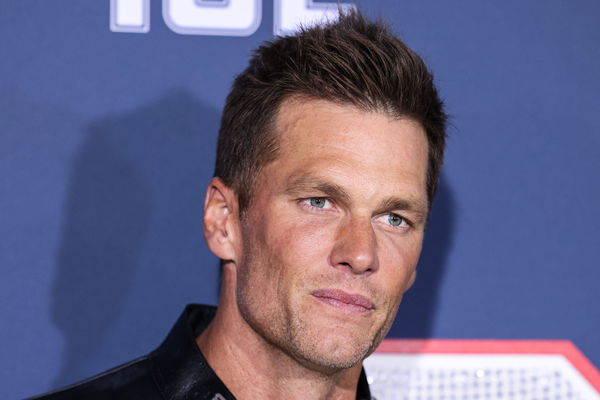 Tom Brady was seen enjoying his retirement at the much-awaited UFC 285. Brady even went off on social media and showcased his excitement for the event. He was also spotted at the event with a former teammate from the Tampa Bay Buccaneers. However, despite Brady's apparent enjoyment, some fans expressed concern. NFL news reporter Ari Meirov incorporated elements from the UFC in his latest report.
While Brady appeared to be his usual smiling self in the stands of the octagon, there seemed like there might have been something a little different about everyone's favorite quarterback. They reacted to his appearance and also commented on his seating arrangement with an old teammate.
Tom Brady enjoys UFC 285 with former teammate
ADVERTISEMENT
Article continues below this ad
The highly anticipated UFC 285 had generated an electric buzz across the world, and the seven-time Super Bowl star Tom Brady was equally hyped. He arrived at the event with his former Tampa Bay Buccaneers teammate, Mike Evans, by his side, ready to witness the intense action unfold. This came after openly declared his unwavering support for Jon Jones, one of the top contenders in the upcoming fight.
While Brady looked happy to be there, there were some concerns from fans. As per fans, the quarterback looked a little under the weather.
Fans raise concerns after Brady's frail appearance at the UFC 285
Fans have voiced concern over Brady's physical health following his recent appearance at UFC 285. His fragile appearance caught many off guard because it stands in stark contrast to his typically muscular and athletic frame. Many fans tooks to Twitter to speculate about Brady's potential health problems, while some wondered if he truly is retiring for good.
He looks dead

— the saints 2031 30/30 documentary (@rp_21_) March 5, 2023
Furthermore, one fan speculated if Brady was not keeping well.
I still think he doesn't look well.

— Stardust Redding ⭐️ (@StardustRedding) March 5, 2023
However, due to Evans being present, fans mentioned their speculations about Brady's career.
Brady is going back to the bucs confirmed

— nathanseliteworld (@nathansGworld) March 5, 2023
There were also some comments speculating as to why Brady looked so different.
That's gotta be botched surgery. Cheeks don't age like that.

— Jacob Mauren (@jacob_mauren) March 5, 2023
However, some fans had interesting explanations as to why Brady is done for good.
He took Edelman to a Syracuse game right before he left. So this means his retirement might actually be real this time, this is the break up date

— John (@John64647689) March 5, 2023
Lastly, one fan showcased their worry for how Brady appeared.
Is Tom ok? He looks like he has aged a lot in the last year

— Andrew L (@Ace061281) March 5, 2023
ADVERTISEMENT
Article continues below this ad
Overall, NFL fans expressed their concern for the former quarterback. While some fans were worried about his well-being, others were more focused on the potential implications of Mike Evans' appearance for Brady's career.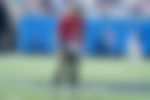 While it might be possible that Brady is doing perfectly fine, fans seem to think that Brady might be going through something. It seems only time will reveal whether the quarterback is truly struggling or if the fans' suspicions are completely unfounded.
ADVERTISEMENT
Article continues below this ad
Watch This Story: Tom Brady Went to The Same High School As This Controversial MLB Hall of Famer Who Was Also A 14x All-Star
Edited By: Abigail Kevichusa