Tokyo Olympics 2021: How Much Money Does USA Pay its Olympic Medal Winners?
Published 07/13/2021, 6:42 AM EDT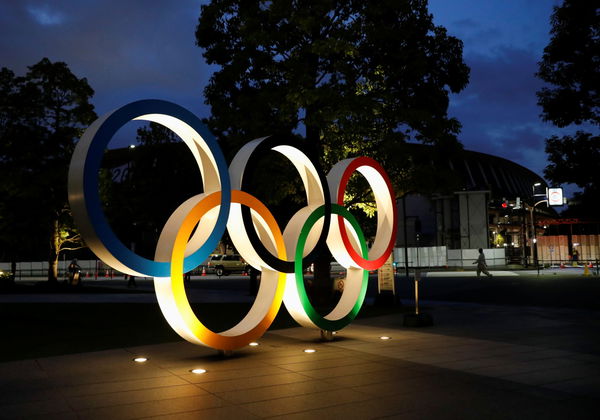 ---
---
The Tokyo Olympics 2021 will begin on July 23rd, 2021. Despite the delay in the schedule due to the ongoing pandemic, Japan looks ready to host the biggest sporting event in the world.
ADVERTISEMENT
Article continues below this ad
Even though this year's event will be behind closed doors, athletes look determined to win medals for their countries. Speaking of medals, a curious thought in each person's mind is the value of these medals. While athletes are determined to win achieve their dreams and goals, the question arises of how much these medals are worth.
Nations all over the world have a different way of rewarding their victors for the Olympic events. The rewards differ amongst different countries, and some nations pay as much as a million dollars. Staggering.
ADVERTISEMENT
Article continues below this ad
Different remuneration for Athletes across the world
While the Olympic aspirants train hard to win, the costs that lead up to training are quite high. Despite giving it their all, many countries reward their winners with money. But, the rewards given vary in different countries.
| | | | |
| --- | --- | --- | --- |
| Country | Gold | Silver | Bronze |
| Singapore | 1,000,000 USD | 500,000 USD | 250,000 USD |
| Indonesia | 746,000 USD | 378,000 USD | 188,000 USD |
| Kazakhstan | 250,000 USD | 150,000 USD | 75,000 USD |
| Azerbaijan | 248,000 USD | 124,000 USD | 62,000 USD |
| Italy | 166,000 USD | 83,000 USD | 55,000 USD |
| Hungary | 125,000 USD | 89,000 USD | 71,000 USD |
| Russia | 61,000 USD | 38,000 USD | 26,000 USD |
| France | 55,000 USD | 22,000 USD | 14,000 USD |
| USA | 37,500 USD | 22,500 USD | 15,000 USD |
| South Africa | 37,000 USD | 19,000 USD | 7,000 USD |
| Germany | 22,000 USD | 17,000 USD | 11,000 USD |
| Canada | 15,000 USD | 11,000 USD | 8,000 USD |
It is quite interesting to see the different ranges in which a country rewards its athletes. While the USA awards $37,500 for their gold medal winners, Singapore on the other hand, has a pot prize of $1 million.
Notably, when Joseph Schooling defeated Michael Phelps in the butterfly event in Rio 2016, the government offered him this reward. Maybe the presence of talented athletes in some nation's forces the government to lower their cash prize, but these athletes train hard. Even though the athletes want to be medal winners for achieving their dreams, none can deny that rewards are important to the cause as well.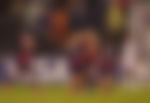 Tokyo Olympics 2021: A chance to change a person's fortunes
It is quite evident that most of these athletes train from their own pockets. The government doesn't pay these athletes for training, and most athletes go bankrupt or do part-time jobs to move forward.
However, athletes take part in these events to fulfill their lifelong dreams and goals. Despite the difficulties, many athletes want to take part in the games because they become their nation's undisputed heroes. Just ask Michael Phelps and Usain Bolt.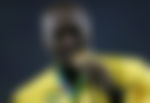 By paying around just $15,000 for Bronze medallists, the US has a different approach for giving out rewards to winners. Surprisingly, if it is a team sport, the pot would have to be shared as the US Olympic committee give no extra money to the athletes.
Most of the athletes make money out of endorsements or sponsorships. But as these events don't attract regular audiences, most of them go unnoticed after a few years.
ADVERTISEMENT
Article continues below this ad
Interestingly, the gold medal weighs around 586 grams which comes close to $570. But, the gold medal given out actually comprises only six grams as it is a silver medal plated with gold.
Despite being paid comparatively less to other sports, the honor of representing your country in the Olympics makes one stand out from the rest.
These athletes train hard for an Olympic event, which happens once, every four years. The respect they deserve is immense. However, some may argue that they deserve better monetary benefits for their efforts.
ADVERTISEMENT
Article continues below this ad
WATCH THIS STORY- 10 Game-Changing Moments at The Olympics