'Secret Rituals' Katie Ledecky Implements to Prepare for Tokyo Olympics 2020
Published 07/13/2021, 2:44 PM EDT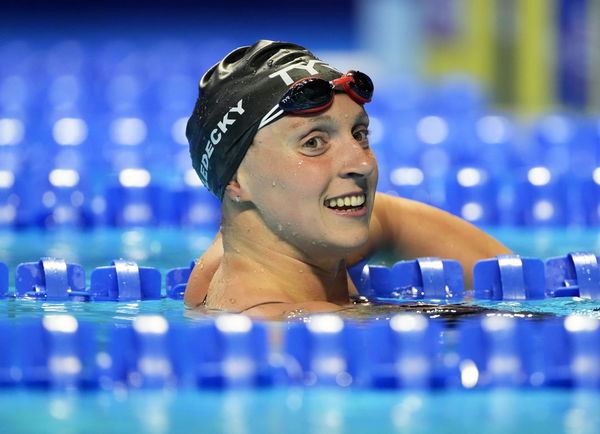 ---
---
The swimming events in Tokyo will don a new era after Michael Phelps. Ariarne Titmus and Michael Andrew are the new talented swimmers this time around. However, one household name returns to reclaim her medals in Japan, Katie Ledecky.
ADVERTISEMENT
Article continues below this ad
She is once again expected to dominate the swimming events in this year's Tokyo Olympics 2020. Notably, she won four gold medals in Rio and will look to continue her form to Tokyo.
As the last days count down for the 2021 Olympics, Ledecky shed some light on how she balances her mind ahead of the games. The 24-year-old can break numerous records in this year's Olympics with her dominating performances.
ADVERTISEMENT
Article continues below this ad
Katie Ledecky ready for Tokyo 2020
While the pressure is on for her, she spoke about how she relaxes and takes her mind off by watching TV. Shows like 'Blue Bloods' and 'Curb Your Enthusiasm' help her relax before the sporting events. Having her fair share of pizzas is something she enjoys as well.
"I haven't had a big pizza in a pretty long time; that is something I had after my last race in Rio, so I am sure that will be one of my go-to meals after Tokyo," said Katie.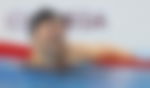 The reigning Olympic champion debuted in London in 2012 as a 15-year-old teenager and won the gold medal. Ledecky won four gold medals in Rio 2016 and broke the world record for the 800-meter-freestyle event.
Quite astonishing for a girl as young as her. After that, she won gold medals in Rio and cemented her legacy with the swimming fraternity. As new swimmers are coming to the forefront, Ledecky has to be on her best to win the event in Tokyo.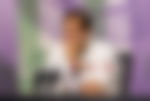 Ariarne Titmus to challenge Katie?
Even though the pandemic disrupted the workout routines of swimmers, Ledecky never lost touch with her passion. By using her neighbor's 25-yard pool, she kept herself fit during the pandemic.
After the lockdown, pools reopened, and Katie was back at it again. Japan has made strict protocols for athletes, and they decided the event to be held behind closed doors but the decision never fazed her as she looks determined to perform well.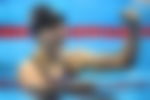 While preparing for the event, Ledecky focused on how she liked a good shave as well. The swimmers focus on their training to perfect their techniques inside the pool; likewise, on their aesthetic sense outside it.
ADVERTISEMENT
Article continues below this ad
The big sporting events are where the swimmers showcase their talents while styling yourself is something they prefer too. Quite understandable.
However, Ledecky looks to defend her title with a new swimmer coming off the blocks. Ever since Ariarne Titmus defeated Ledecky in the World Championships in Gwangju, Ledecky has felt little pressure.
But the champion mentality of Ledecky will be on full display as it sets the Tokyo Olympics 2020 to be a smashing event.
ADVERTISEMENT
Article continues below this ad
WATCH THIS STORY- Top 10 Greatest Moments in Olympic History