Tokyo Olympics 2021: How Much Do Olympic Swimmers Earn?
Published 06/30/2021, 1:31 PM EDT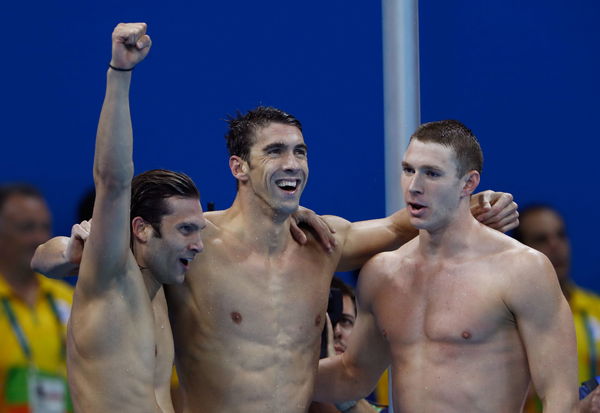 The Tokyo Olympics 2021 is just around the corner as athletes prepare themselves to compete in the grandest stage of them all. Despite the different sporting events throughout the tournament, swimming remains to be one of the most-watched events.
ADVERTISEMENT
Article continues below this ad
Swimmers from all around the world compete to win medals for their respective countries. However, despite the sport being watched by millions worldwide, swimmers earn lesser amounts of money than other professional athletes.
Michael Phelps has a net worth of $80 million, which speaks volumes about his achievements. However, let's look at the basic earnings an average swimmer can gain through the sport.
ADVERTISEMENT
Article continues below this ad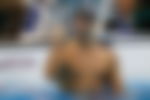 How much money will swimmers get in Tokyo Olympics 2021?
Despite the sport being famous, swimmers often get paid less compared to other pro athletes. After all the hard work and determination, they are paid meager sums after winning medals for their country. Likewise, money received is different in various countries.
For example, the US Olympians earn $37,500 for gold medals, $22,500 for silver medals, while the bronze medal fetches around $15,000 dollars for the Tokyo Olympics 2021.
This is a significant rise from Rio Olympics 2016 where they earned $25,000 dollars for a gold medal. The money won won't be taxed like for athletes whose income is $1 million or lower. It's a welcome change for the athletes of this event.
But many countries have a unique approach. The Singapore government gave Joseph Schooling a bonus of $1M after defeating Michael Phelps in the 2016 Rio Olympics.
Schooling claimed gold in the 100-meter butterfly; meanwhile, Phelps and two other swimmers tied up for an unprecedented second place.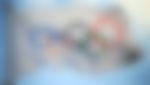 Endorsement deals and other perks
Different tournaments in the world have different pot prizes for the swimmers. In addition, the FINA World Cup and FINA World Championships help swimmers to explore their options of getting more money.
In the 2019 World Championships in South Korea, FINA had a pot of $2.4 million for the prize winners, which proved to be well received amongst the competitors.
The International Swim League is another project that aims to give financial backing to most of the talented swimmers around the world. The swimmers would earn salaries while swimming for different teams in the same format as a player playing in the NBA or MLS.
The 2020 ISL season saw Caeleb Dressel take home around $291, 788. However, most of the swimmers don't make the cut and look to find other avenues to increase their income.
ADVERTISEMENT
Article continues below this ad
In the USA, the APA (Athlete Partnership Agreement) pays around $40,000 a year, for swimmers. But the disparity is clear for people to see in terms of where the swimmers should rank in the country.
Modeling, business ventures, coaching, and other endorsement deals are some ways to rack up income. However, the income disparity between a tennis player and a swimmer is quite evident for people to see. Not all swimmers are like Michael Phelps or Ian Thorpe.
Despite the sport being respected all over the world, Swimming is one sport that has fallen prey to underpayment. Even though there are constant efforts to improve the athlete's welfare, most of the swimmers go broke and would need to take up part-time jobs to live out their lives.
ADVERTISEMENT
Article continues below this ad
However, there are many people who are investing in athletes to see whether they can become the next Michael Phelps or Katie Ledecky.
WATCH THIS STORY- Top 10 Greatest Moments in Olympic History