Tokyo Olympics 2021: What is the Net Worth and Earnings of Michael Phelps?
Published 06/30/2021, 10:44 AM EDT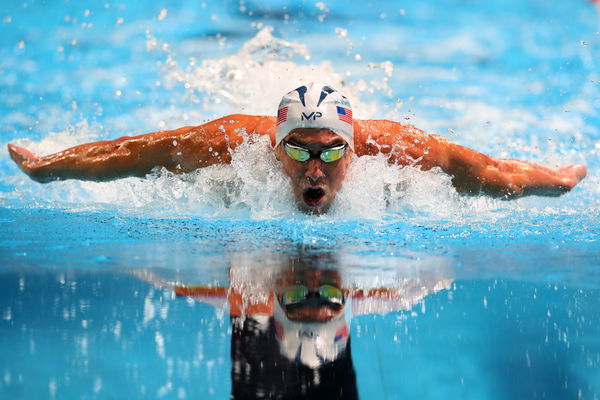 ---
---
The Tokyo Olympics 2021 is all set to get underway on July 23rd, 2021. Athletes all around the world will look to win medals for their country, and forever be remembered as great Olympians.
ADVERTISEMENT
Article continues below this ad
Despite the number of outstanding athletes, one name stands above the rest as the greatest Olympian ever. Michael Phelps. Even though Usain Bolt's efforts on the track are unmatched, Phelps reigns supreme in the medals tally department.
Having won 28 Olympic medals, fans will remember Phelps as the greatest swimmer of all time. Moreover, the swimmer is one of the most successful athletes in this era by having good career earnings and other endorsement deals to bag with it.
ADVERTISEMENT
Article continues below this ad
What is the net worth of Michael Phelps?
Phelps made history in Beijing Olympics 2008 as he defeated Mark Spitz's longstanding record of seven gold medals in a single Olympics event.
In an interesting snippet, Phelps has won more medals than 161 countries in the world. Quite an astounding feat. Throughout his career, Phelps made a name for himself which helped him in the financial aspect as well.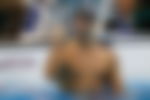 The net worth of Michael Phelps stands around $80 million. While the Olympic Committee of the USA gives meager amounts to winning athletes, the total career earnings from swimming are $1.9 million.
Phelps signed a lot of endorsement deals and appeared on TV shows while acting as an influencer, after his swimming career. Soon after he retired from swimming, the brand image he created helped him earn around $9.8 million each year.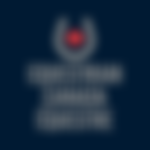 Phelps' endorsement deals
The endorsement deals struck by Michael after the Olympics were endless. Phelps signed deals with Aqua Sphere, Colgate, Kellogg, Louis Vuitton, Omega, Sol Republic, Speedo, Subway, Under Armour, Visa, and 800razors.com.
People know Speedo for their swimming accessories; likewise, triggered a $1M bonus payment after Phelps beat Spitz's record in the 2008 Beijing Olympics. Phelps set up a foundation for kids to help them learn how to swim, after his achievements in the Olympics.
One other interest of Phelps is his admiration for luxury cars. Phelps owns a BMW 760Li, a Cadillac Escalade, a Mercedes-Benz SL63, and a classic Range Rover.
Phelps' current residence is in Paradise Valley, Arizona. It is a 10,000 square feet home with a nice swimming pool.
ADVERTISEMENT
Article continues below this ad
The US Olympic committee has ramped up its prize funds in recent years to boost the earnings of athletes. It is quite clear that athletes don't get paid in similar amounts to basketball players or football players.
But constant efforts are being made to improve financial backing to these athletes. Phelps may be the only athlete to have career earnings in millions but still lacks the money that famous sporting personalities like Michael Jordan, Tiger Woods, and Roger Federer made.
Despite that, Phelps is the epitome of success in the Olympics and a well-respected athlete, all over the world. Swimming fans all over the world hope Caeleb Dressel could match Michael Phelps's legacy in the Tokyo Olympics 2021.
ADVERTISEMENT
Article continues below this ad