US Fans Go Wild on Twitter as Katie Ledecky Clinches Gold for Swimming Team
Published 07/28/2021, 1:19 AM EDT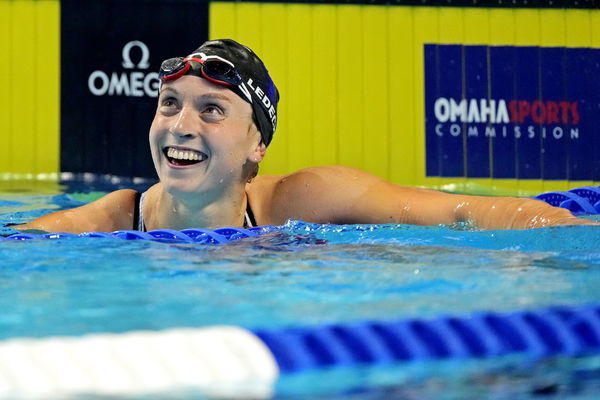 ---
---
Being the most versatile swimmer at the Tokyo Olympics 2020, Katie Ledecky once again showed she is the woman to beat. After her loss to Ariarne Titmus in the 400-meter freestyle event, Ledecky came back and won her signature 1500-meter event. Moreover, she took her overall gold medal tally to six in the Olympics. After setting a time of 15:37.34, Ledecky won her second consecutive gold medal in the Olympics.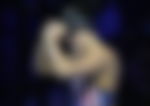 Katie Ledecky does it again as fans rejoiced in her victory
Notably, US swimmer Erica Sullivan took home the silver medal while Germany's Sarah Kohler claimed the bronze. Ledecky will now look to take home the next gold in the 800-meter freestyle. With a combination of speed and endurance, she is a treat to watch. Fans reacted to her performance, which was a masterful display of distance swimming.
After her opening loss to Titmus in the 400m freestyle, fans suggested Ledecky is off her pace. However, with the 1500-meter making its debut in the Olympics, Ledecky proved once again why she is the undisputed GOAT in the event. Having taken part in the 200-meter freestyle earlier, Katie showed no signs of fatigue. The stamina displayed is quite remarkable.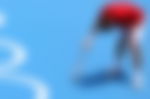 Ledecky looks to create history at Tokyo Olympics 2020
Ledecky spoke about her race after the victory and looked delighted.
"I think people maybe feel bad for me that I'm not winning everything but I want people to be more concerned about other things going on in the world where people are truly suffering. I'm just proud to bring home a gold medal to Team USA," said Ledecky.
To swim the 1500-meter freestyle, a person needs immense stamina, and pace to keep up. While not using her legs completely, Ledecky's swimming technique is unique.
The next event will see another exciting matchup between Titmus vs Ledecky in the 800-meter freestyle. Even though the Australian won the 400-meter freestyle with a perfect swim, Ledecky's endurance will come into play for this race. Significantly, by being the current world record holder of this event, Ledecky will look to improve her time of 8:04.79 that she set in Rio.
To sum up, Ledecky will once again hope to win the event. The 800-meter freestyle is shaping up to be an epic race with the talent in the pool. All's well for the US swimming roster in Tokyo.
WATCH THIS STORY- Top 10 Moments of Olympic Sporting Spirit