VIDEO: When Michael Phelps Gave Katie Ledecky the Cheekiest Advice After Her Rio Olympics Victory
Published 07/26/2021, 3:42 AM EDT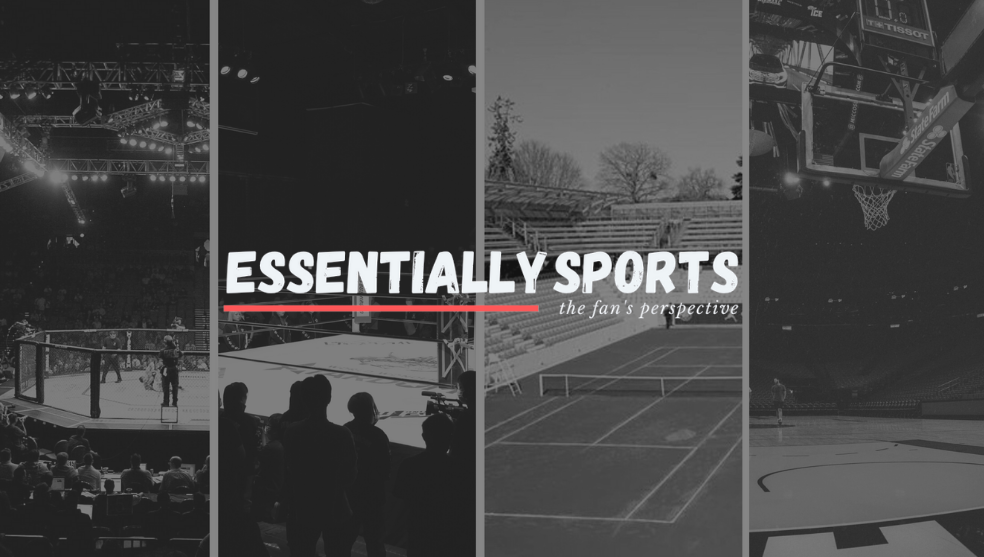 ---
---
When it comes to swimming, no other country comes close to the United States of America. The talent that comes up in that conveyor belt is quite incredible. Starting from Mark Spitz to Michael Phelps, and presently Katie Ledecky, they have consistently produced some of the best swimmers in the world.
ADVERTISEMENT
Article continues below this ad
Phelps, with 28 Olympic medals, is regarded as the greatest swimmer of all time. Ledecky is another swimmer who has the potential to reach those levels set by the 'Baltimore Bullet.'
These two famous swimmers shared a memorable moment during a photoshoot for Sports Illustrated magazine.
ADVERTISEMENT
Article continues below this ad
Michael Phelps helps Katie Ledecky arrange her medals
After their memorable swims in Rio, Sports Illustrated gave a tribute to these two swimmers by putting them on the cover of their issue back then. In addition, Simone Biles got chosen as well. SI selected these three athletes to be on the cover of their magazine for the glory they brought back to the US.
But the real moment came behind the scenes. During the photoshoot, Phelps issued advice to Ledecky on how to arrange her medals. While Phelps was not a stranger to the fame and glory, a young Ledecky seemed to enjoy Phelps' advice.
Phelps spoke about how he put the medals all on at once and tucked them behind each other. Ledecky looked confused, but he reassured her and told her that she would learn about how to arrange the medals by herself in the future. It was a subtle way of saying she will be the greatest female swimmer one day.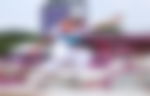 Three of the best- Phelps, Ledecky, Biles
SI's decision to involve all these athletes was very well deserved. Ledecky won four gold medals and one silver medal while Michael Phelps won five gold and one silver medal. On the other hand, Simone Biles won four gold medals and one bronze in the gymnastics events. But the key takeaway is that these athletes are potentially the best athletes of all time. Notably, Phelps is the GOAT in swimming.
ADVERTISEMENT
Article continues below this ad
However, Ledecky is halfway there to be the best. Having made her debut in the 2012 London Olympics, Ledecky won the 800-meter freestyle when she was just 15. Soon after that, at the Rio Olympics, fans were given an idea about Ledecky's dominance for years to come. Outstanding performances in Tokyo would help her get to the top of those charts.
While Ledecky is expected to set the pool alight, the 24-year-old Simone Biles is already a living legend. Arguably the greatest gymnast of all time, Biles will look to continue her dominance at the Tokyo Olympics 2020.
ADVERTISEMENT
Article continues below this ad
Could we see Ledecky and Biles back on the SI cover following Tokyo 2020? How many medals do you think they will win and inspire the next generation of American youngsters?
WATCH THIS STORY- 5 Biggest and Most Shocking Upsets in Olympic History