A Rare Titleist Golf Ball Which is More Expensive Than a Brand New Putter
Published 11/12/2021, 9:34 AM EST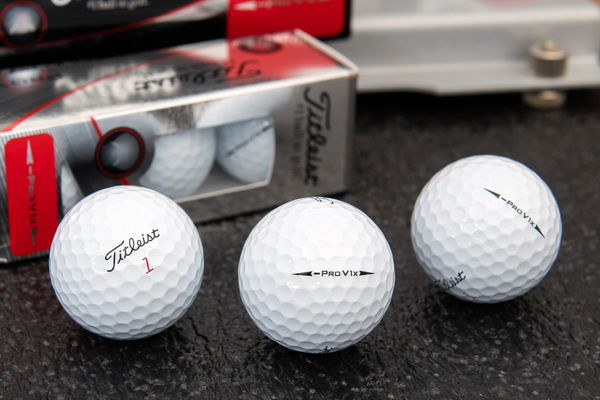 ---
---
Titleist is one of the leading golf equipment manufacturing companies in the world. Even though they manufacture pretty much everything, Titleist is best-known for its golf balls. The majority of players on the PGA Tour use Titleist balls, making them the most popular golf ball manufacturers in the world. 
ADVERTISEMENT
Article continues below this ad
The Pro V1 and Pro V1x, in particular, are the most spotted golf balls on the PGA Tour, courtesy of their extraordinary quality and performance. Notably, there are options for customization of golf balls to satisfy the diverse choices of golfers. Recently they have brought in a rare Titleist ball which has an incredibly high price tag. 
ADVERTISEMENT
Article continues below this ad
A rare Titleist ball with an astounding price tag
Two years ago, Titleist had launched a different version of golf balls known as Pro V1x Left Dash. So, if you search for Titleist Pro V1 Left Dot in any search engine, you will notice interesting results. You will see the Left Dash images everywhere, while Left Dot images are absent. 
Watch This Story: 'Weird Rule'- Jessica and Nelly Korda Question the Eligibility For the Vare Trophy
The price tag next to this elusive Left Dot ball is flabbergasting, which is around $300. Meanwhile, at this price, you can even get a brand new putter. But what's so special about these golf balls, making them so expensive? Let us find out.
Why is Pro V1x Left Dot expensive?
ADVERTISEMENT
Article continues below this ad
Previously, these balls were only available for Tour professionals. However, the company released the ball in limited quantity to check the interest and get feedback from amateur and leisure golfers. Moreover, compared to Titleist's retail Pro V1, the Left Dot has 36 fewer dimples. There are around 388 dimples on Pro V1 and 352 for Left Dot. 
Furthermore, due to lesser dimples, the spin rate of the ball will also be lower, making it a low spin rate ball. And the flight of these golf balls will be the lowest among the Pro V1 golf balls.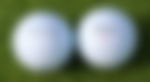 ADVERTISEMENT
Article continues below this ad
Meanwhile, players like Patrick Reed, Daniel Berger, and Tony Finau use this ball. Hence, if you want to buy these Titleist Pro V1x Left Dot golf balls, then you need to pay a hefty amount. What are your thoughts about the high-priced product?