Reports Reveal Ronaldo's Massive Wages At Juventus
Published 07/11/2018, 3:31 AM EDT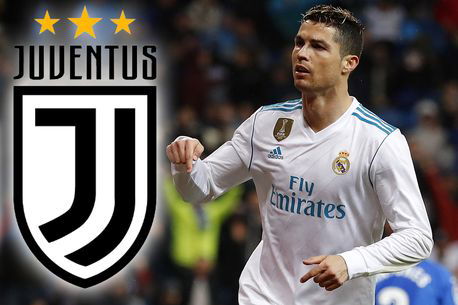 ---
---
Cristiano Ronaldo has been sold by Real Madrid to Juventus for a massive 99.2 million pounds. Termed in Italy as the "deal of the century", the numbers behind this move will blow your mind.
ADVERTISEMENT
Article continues below this ad
In one of the biggest transfers in recent memory, Ronaldo has finally moved away from Spain. He will now be seen running the show in Turin, alongside the likes of Douglas Costa, Mario Mandzukic, and Miralem Pjanic. The move not only signals Juventus' intentions of winning the UEFA Champions League but will also inject a new lease of life into the Serie A.
The Agnelli family, who bankrolled the transfer will be hopeful of it opening a new chapter in the club's history. Cristiano Ronaldo, on the other hand, will be determined to prove himself in Italy and cement his place as one of the game's true greats.
ADVERTISEMENT
Article continues below this ad
As per reports, Ronaldo will be earning a staggering 120 million euros over his 4-year contract. The total cost of the transfer, including wages and player taxes, is projected to be around 340 million euros.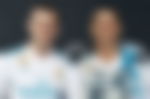 Breaking Down Ronaldo's Wages
€120 million (AU$189 million) over his four-year year deal
€30 million (AU$47 million) a year
€2.5 million (AU$4 million) a month
€576,923 (AU$912,587) a week
€82,417 (AU$130,368) a day
€3,434 (AU$5,431) an hour
€57.23 (AU$90.53) a minute
ADVERTISEMENT
Article continues below this ad
€0.95 (AU$1.50) a second
To put the numbers into perspective, earning 3,434 euros per hour means Ronaldo will pocket a cool 27,432 euros during an 8-hour sleep. Incredible, no?
Ronaldo's obscene earnings will put him on the Forbes rich list once again, probably ahead of Lionel Messi. In 2018, he was the third highest-paid athlete following boxer Floyd Mayweather and the Argentine footballer.
ADVERTISEMENT
Article continues below this ad
Juventus are likely to sell Gonzalo Higuain this window to balance the books. Massimiliano Allegri, the manager will be looking forward to unleashing Ronaldo on Italian defences on a weekly basis, being ably supported by the likes of Paulo Dybala and Costa right behind him. The Portuguese, who already has scored some incredible goals in the Juventus Stadium for Real Madrid, is apparently excited about his new life in Turin as well.