Roger Federer's Racket Breaks a Staggering Record Surpassing Rafael Nadal and Novak Djokovic
Published 11/07/2020, 11:10 AM EST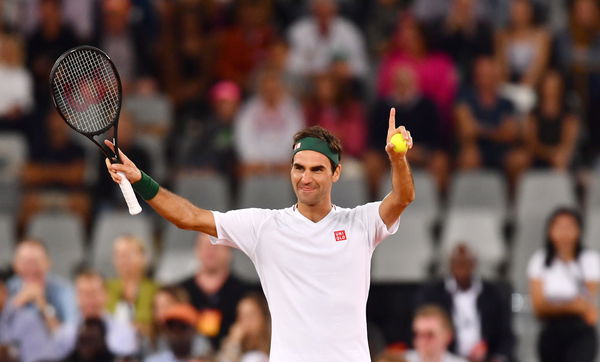 Roger Federer has used so many iconic rackets in his career. Federer has been associated with famous sports equipment maker, Wilson since his professional career began. Recently, one of Federer's old racket fetched a hefty prize at an auction.
During the Goldin Auctions, the racket which Federer used during the 2011 French Open final raised a record $55,000. This made it the most expensive racket used by a male player.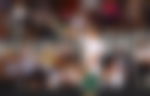 Between 2010 and 2011, Federer used the red and black, Wilson Six One Tour BLX. The racket cannot be accounted for a lot of success as Federer endured a rough patch in 2010 and 2011. Federer just won the 2010 Australian Open with this racket. So although this racket hasn't been the Swiss Master's favorite equipment, it was given huge historic importance and thus people broke the bank for it.
ADVERTISEMENT
Article continues below this ad
Earlier in the past, Rafael Nadal and Novak Djokovic have had their rackets auctioned but none have reached the staggering price Federer's racket has reached. Nadal and Djokovic have auctioned their rackets for many great causes. In 2018, Djokovic auctioned his 2018 Cincinnati Open winning racket to help his foundation. Rafael Nadal also auctioned his racket for the Real Madrid Foundation. Further, Nadal, Federer, and Djokovic along with Andy Murray auctioned their rackets to help lower-ranked players and tournaments during the pandemic.
The 2011 French Open final featured the two heavyweights Roger Federer and Rafael Nadal. Federer was eyeing the illustrious record of achieving the double career Grand Slam but he was handsomely denied by Nadal yet again. Rafa beat Federer in four sets to win his sixth French Open.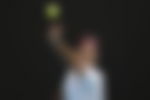 Which racket does Roger Federer use currently?
ADVERTISEMENT
Article continues below this ad
Looking at Federer's rackets from Wilson, he has used the same racquet specification since 2014. Since 2014, Federer has reached seven Grand Slam finals, winning three so it has been successful for Federer. The racket is called Wilson Pro Staff RF97 Autograph V13 and features a 97-inch racket head.
Over the years, Wilson Pro Staff RF97 has had design changes. For the 2018 Laver Cup, Federer had a red-themed racket and at the 2019 Laver Cup, Federer had a blue themed racket. In the past few years, fans have been asking Federer to use a full black variant of the Wilson ProStaff. And now for the 2021 season, Federer will sport an all-black Wilson ProStaff. The racket isn't flashy and has the subtle matt finish. With a more classy look.
ADVERTISEMENT
Article continues below this ad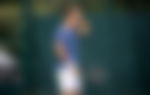 Speaking on the 2021 season, Federer is expected to return at the Australian Open after rehabbing from his knee injuries. With the new color scheme for the racket, fans will be hoping Federer to perform well and compliment his iconic racket.