WATCH: Sha'Carri Richardson Shockingly Outpaced to Come Last in Race as Jamaicans Dominate Nike Prefontaine Classic 2021
Published 08/22/2021, 7:59 AM EDT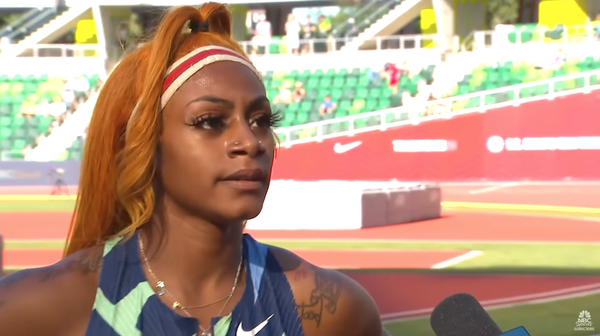 ---
---
Despite all the hype and adulation surrounding her, Sha'Carri Richardson got humbled in the 100-meter race at Nike Prefontaine Classic in Oregon. She made her return after her infamous ban before the Tokyo Olympics. But amidst all the publicity, Richardson could not muster up a perfect race. Olympic Champion Elaine Thompson-Herah won the race once again. However, the limelight will be on Sha'Carri after her pre-game antics.
ADVERTISEMENT
Article continues below this ad
ADVERTISEMENT
Article continues below this ad
Sha'Carri Richardson humbled in Oregon
Before the Olympic Games, the World Doping Agency issued a one-month ban after she tested positive for smoking marijuana. Even though she spoke about using it to heal herself after her mother's death, the committee issued a ban after they classified it as a performance enhancement drug.
Despite all those antics, this was the race that was meant to be; but she failed.
Finishing last amongst the eight competitors, Richardson failed to live up to the expectations and hype. The 21-year-old prodigy went on a rant after the race, stating how she will come back. The American sprinter cannot control her emotions and let herself down with that interview.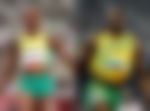 Elaine Thompson-Herah reigns supreme
The hype surrounding Richardson was real; however, there was no doubt who the winner was going to be. Thompson-Herah won the race with just 0.5 seconds shy of the world record set by Florence Griffith Joyner. She finished with a time of 10.54 seconds in the Nike Prefontaine Classic race. Likewise, Shelly-Ann Fraser-Pryce finished second after clocking a time of 10.73 to take home the silver.
ADVERTISEMENT
Article continues below this ad
Whereas Richardson was left way behind.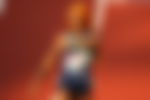 The athlete clocked the 6th fastest time in the history of women's 100-meter race during the 2021 Miramar Invitational. Despite all this success, she finished seventh with a time of 11.14. It counts as a step backwards for this talented sprinter, but her post-match antics didn't help her. Going on a rant never seemed to be the clearest idea, as the pressure is back on her once again.
ADVERTISEMENT
Article continues below this ad
One thing she could have done was to be humble. But she chose otherwise. Sha'Carri Richardson learnt a lesson of humility from the Jamaican sprinters to follow your words with actions. Will she ever come back from this? Time will tell.
WATCH THIS STORY- Top 10 Moments of Olympic Sporting Spirit