Simone Biles Approves These Ways to Detox Without Harming Your Body
Published 12/30/2021, 3:19 PM EST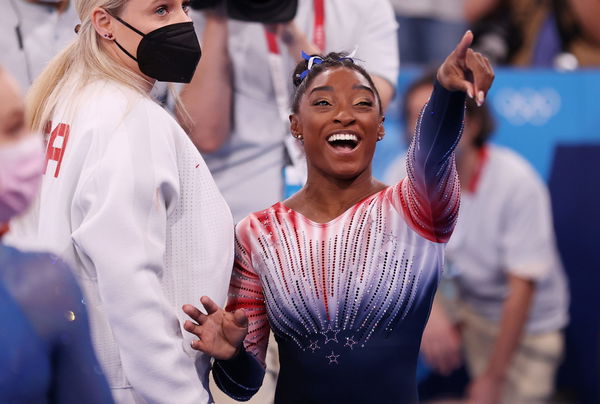 ---
---
Over the years, Simone Biles has become the face of gymnastics through her glorious victories and outstanding performances. Notably, the athlete developed her interest in gymnastics at the age of 6. Ever since then, Biles has made her way up the ranks.
ADVERTISEMENT
Article continues below this ad
The athlete is famed for her courageous act of withdrawing from the 2020 Tokyo Olympics, citing mental health concerns. Her brave act did not just throw light on the mental pressure faced by the athletes, but further encouraged other athletes to open up about the same.
ADVERTISEMENT
Article continues below this ad
Recently, the star gymnast shared a post, mentioning a few ways to detox that have nothing to do with one's body.
Simone Biles gives these detoxing ways her stamp of approval
Detox usually involves creating a healthy physical life by following a certain diet and a cleansing culture. But here, the post talks about creating a safe and harmless mental life too. Simone Biles approves of these detoxing methods, shared the post in her Instagram stories.
Surrounding oneself with negativity can lead to various mental health issues. Biles herself went through a tough time just before Olympics. But by prioritizing her mental well-being over success, she paved the way for others to do so.
 

View this post on Instagram

 
There were several guidelines on how to detox oneself in the post. Some of these included staying away from people who impact you negatively, keeping a check on your finances, and also donating clothing you do not wear.
Additionally, it also advised one to cancel subscriptions that are used, declutter the car, clean out expired products and also delete documents that are of no use.
One important thing that the post mentioned is that since the year is ending, it's important that one identifies the steps they would like to discontinue in this year.
Biles shared the post on her story on Instagram, giving it her stamp of approval.
Biles on her new role
Simone Biles recently spoke about her new role as a mental health advocate in an interview. The athlete never wanted to opt for this role, which is one of the reasons why she took time to open up about the same.
"So, to kind of be put at the forefront, it's like… I'm still going through my own thing. So how am I supposed to teach people?" said Biles.
She believes everyone has their own personal struggle and she can only try to help them. However, to be a mental health advocate requires a lot more experience.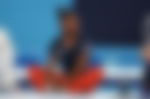 "So, I didn't really want to, but at least we're going through it together and I could teach them something in that," she added.
ADVERTISEMENT
Article continues below this ad
Putting the past behind, Biles moves on, happily, enjoying life away from the sport, focusing on herself, taking one day at a time. As for her fans, they anxiously wait for the news of her arrival, as her future in gymnastics remains in doubt.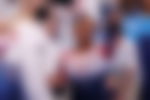 ADVERTISEMENT
Article continues below this ad