Making $1000000 for Magic Johnson's $1 Billion LAFC, Soccer Legend Admits Being a 'Fool' for Turning Down $80000 in 2001
Published 03/13/2023, 11:30 AM EDT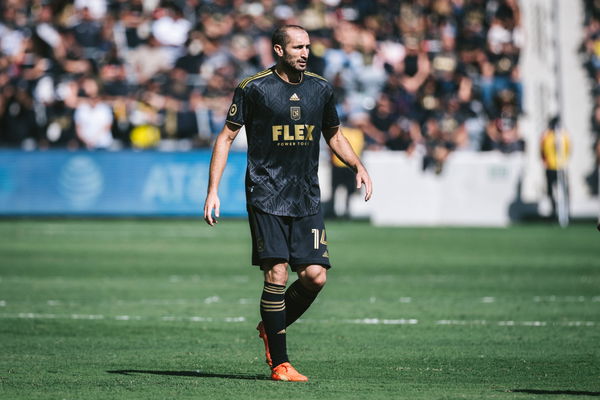 Failed soccer transfers are part and parcel of the game. Several players were potentially on the verge of a blockbuster move to massive clubs but pulled the plug. One such player is the Italian soccer legend, Giorgio Chiellini. Dubbed to be one of the greatest defenders of his generation, Chiellini was the stalwart for Italy for several years. Now playing in MLS with basketball icon Magic Johnson's team, LAFC, he once admitted to being a 'fool' in turning down a lucrative offer from English giant Arsenal. 
The transfer breakdown happened in 2001 when Arsenal challenged Manchester United for the league. The Italian defender did not move to England, though. Instead, he displayed loyalty to his boyhood club rather than making millions. 
LAFC defender Giorgio Chiellini's failed move to Arsenal
ADVERTISEMENT
Article continues below this ad
Even though MLS sides offer gigantic salaries, LAFC offers Giorgio roughly around $1 million. He does not make it to the top 25 MLS' highest earners. Therefore, we dig into the past to find a similar situation he faced. In 2001, Arsenal offered a huge salary to the Italian when he was 16. He recalled how they offered 200 million Italian Lira, which is $ 79,707 per year.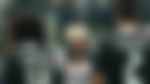 According to Goal, in an interview in 2021, Chiellini stated, "In hindsight, I was foolish to decline that offer. I was 16 years old, I played in Serie C, I received a huge offer for just under 200 million lire a season. I didn't feel ready. Accepting, then, it would have given me the impression of betraying Livorno".
After that failed move, he left for Juventus and later on spent 17 years and won nine Serie A titles. Although the move to Arsenal failed, Chiellini became a successful defender of his country. Right now, he plays for LAFC despite earning a lower salary when compared to others. 
Top MLS wage-earning players
ADVERTISEMENT
Article continues below this ad
Currently, the MLS is growing as a league. The league is a popular destination for players to spend the latter stages of their careers but also established players seek a move to the USA. And most of it is also based on the salaries the player makes. According to GiveMeSport, the top MLS earner is Toronto FC's Lorenzo Insigne earning $14 million. Chicago Fire's Xherdan Shaqiri earns $8.1 million. USMNT star Jozy Altidore earns $4.2 million.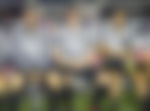 Hence, current players earn more salary compared to the Italian legend. History would have been re-written if Giorgio moved to Arsenal; both for the player and the club. One could say it would have been a perfect match if it happened. 
ADVERTISEMENT
Article continues below this ad
WATCH THIS STORY- Meet the Legendary Tennis Player Who is 3x Richer than Cristiano Ronaldo
What do you make of Chiellini's comments? Do you think he made the right move? Let us know in the comments section below.