Dennis Schroder Gives a Unique Tribute to MLS Great Anton Walkes During Lakers' Win Over Grizzlies
Published 01/22/2023, 10:30 AM EST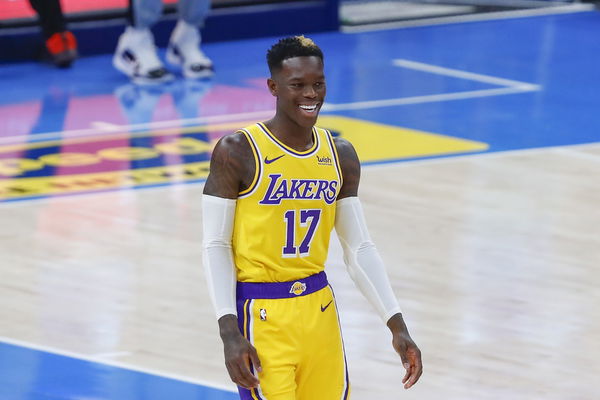 It was a special night for the Los Angeles Lakers, who clinched a massive victory against the Memphis Grizzlies. They won by just a single point with a score of 122-121, thanks to a stunning performance from Dennis Schroder.
It was an important win for the Lakers, who lost the last three games by just 10 points. They drew 114-107 with 3:04 remaining before outscoring the Grizzlies 15-7 later. Russell Westbrook topped the Lakers' scoring list with 29 points, and LeBron James added 23.
ADVERTISEMENT
Article continues below this ad
All the players were vehement and exhibited top-notch performance. However, there's something more that made the game special.
Special tribute from Lakers superstar
It was a night to remember for the Lakers, who had an emphatic match. The match was made special even more after Dennis Schroder did a heartwarming gesture during the match.
The 29-year-old dedicated the win to his friend, Anton Walkes, who died yesterday. The former Charlotte FC defender lost his life in a tragic boat accident in Florida. Dennis wrote "RIP Anton W" on his basketball shoes, to pay homage to his friend.
The German scored 19 points, making 8 rebounds and 8 assists. His limelight moment was in the dying minutes of the game, after raiding the ball from Desmond Bane near half-court, thus hitting a free throw to take the lead. It was indeed a night to remember for the Lakers' star player.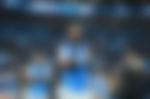 The Grizzlies had a chance to settle the game as Brandon was given a free throw. However, he could only make one out of two, thus sealing a win for the Lakers.
Altercation steals the show
It was a night full of drama after former NFL star Shannon Sharpe had an altercation with Tee Morant's father, Ja Morant. It came to an extent that everyone had to separate them during halftime.
"They didn't want this smoke, Dave. They do all the talking and jockeying and I ain't about that jockeying. It started with Dillon Brooks. I said he was too small to guard LeBron [James]. He said, 'F**k' me. I said, 'F**k you,' back. He started to come at me and I said, 'You don't want these problems,'" said Sharp in an interview with ESPN.
Tempers flare in the front row here at the Crypt — where Shannon Sharpe, Steven Adams and Papa Tee Morant exchange words and have to be kept apart before heading off in opposite directions. pic.twitter.com/EtMiSDY3sv

— Mirjam Swanson (@MirjamSwanson) January 21, 2023
ADVERTISEMENT
Article continues below this ad
"And then Ja [Morant] came out of nowhere talking. He definitely didn't want these problems. Then the dad came and he obviously didn't want no problems. But I wanted anything they had. Don't let these fools fool you now." he added.
In the midst of the uproar, Morant, Brandon Clarke, and Steven Adams tried to square up to the former NFL star.
ADVERTISEMENT
Article continues below this ad
A thrilling game and some classic trash-talking—what more could we expect from yesterday's match?
WATCH THIS STORY: Despite Being Only 5% as Rich as Michael Jordan Lionel Messi Once Spent More Money on a Car Than Mj Ever Earned in a Single Active NBA Season